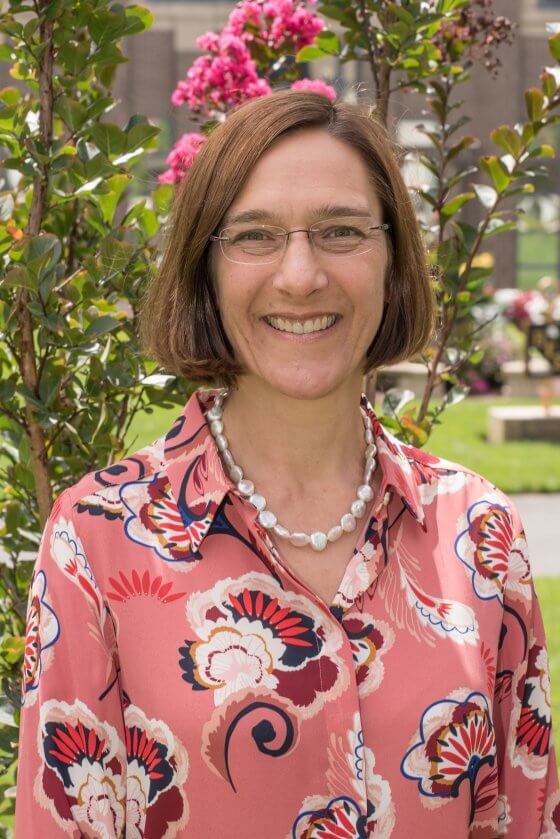 Kristin B. Bluemel, Ph.D.
Professor of English
Wayne D. McMurray and Helen Bennett Endowed Chair in the Humanities
Graduate Faculty
---
Department

Office

Phone

Email

Office Hours

Sabbatical Fall 2020 - Spring 2021.
View Twitter @KristinBluemel View academia.org
Kristin B. Bluemel, Ph.D.
Kristin Bluemel is a professor of English and the Wayne D. McMurray Endowed Chair in the Humanities. She teaches graduate classes on British literature, the novel, and literary theory. Bluemel is also the author or editor of books on modernist and what she calls intermodernist writers, including Dorothy Richardson, George Orwell, Virginia Woolf, and people you've never heard of like the Indian leftist firebrand Mulk Raj Anand, interwar rural novelist Flora Thompson, documentary writer of the London Blitz, Inez Holden, and wood engraver Gwen Raverat. Her most recent book is a co-edited volume called Rural Modernity in Britain: A Critical Intervention (Edinburgh University Press 2018), which looks at a multitude of forms, including painting, film, architecture, printing, and writing, to argue that the rural peoples of Britain, as much as their urban or suburban neighbors, were caught up in the experience we recognize as modernity.
Education
Ph.D., Rutgers University
B.A., Wesleyan University
Research Interests
Twentieth-century British and Irish literature, modernism and intermodernism, rural modernity, the novel, literary criticism and theory, children's literature, visual culture and illustration studies, and book history.
Publications
Books
Recent Book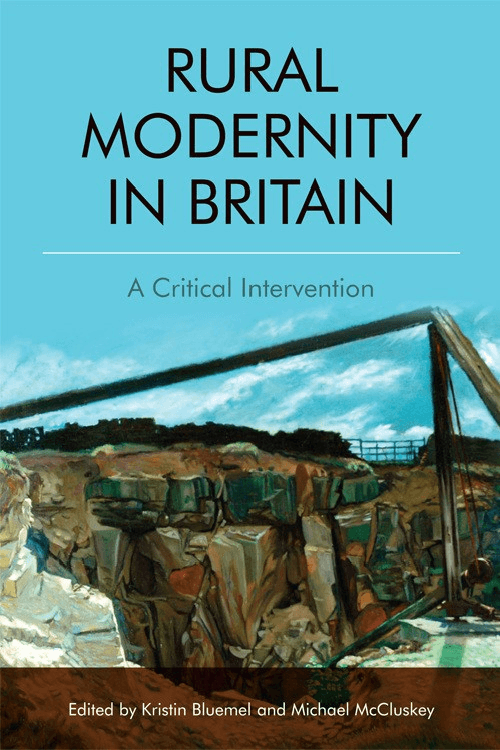 Rural Modernity in Britain: A Critical Intervention
Edited by Kristin Bluemel and Michael McCluskey
Edinburgh University Press/Oxford University Press
Published in 2018; 302 pp
Rural Modernity in Britain argues that the rural areas of Britain were impacted by modernisation just as much – if not more – than urban and suburban areas. It is the first study of modernity and modernism to focus on rural people and places that experienced economic depression, the expansion of transportation and communication networks, the roll out of electricity, the loss of land, and the erosion of local identities. Who celebrated these changes? Who resisted them? Who documented them?
Essays in this collection investigate five main cultural areas: Networks, Landscapes, Communities, Heritage, and Wars. Together they make the case that the rural means more than just the often-studied countryside of southern England, a retreat from the consequences of modernity; rather, the rural emerges as a source for new versions of the modern, with an active role in the formation and development of British experiences and representations of modernity.
Other Books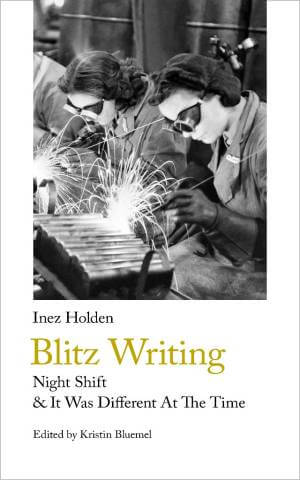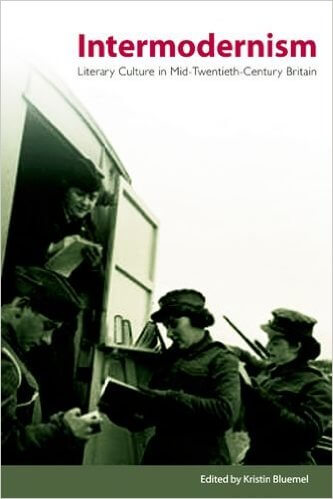 Scholarly Articles
Recent Articles and Book Chapters
"Orwell and Feminism." The Oxford Handbook of George Orwell.
Ed. Nathan Waddell. Oxford: Oxford UP, 2022. Forthcoming.
"The Regional and the Rural." Cambridge Companion to British Literature of the 1930s. Ed. James B. Smith. Cambridge: Cambridge UP, 2019, pp. 160-174..
"Beyond Englishness: Regionalism and Ruralism in the 1930s." A History of 1930s British Literature. Ed. Benjamin Kohlmann and Matthew Taunton. Cambridge: Cambridge UP, 2019, pp. 16-30.
"Introduction: Rural Modernity in Britain." Co-authored with Michael McCluskey. Rural Modernity: A Critical Intervention. Ed. Kristin Bluemel and Michael McCluskey. Edinburgh: Edinburgh UP, 2018, pp. 1-16.
"Windmills and Woodblocks: Agnes Miller Parker, Wood Engraving, and the Popular Press in Interwar Britain." Rural Modernity: A Critical Intervention. Ed. Kristin Bluemel and Michael McCluskey. Edinburgh: Edinburgh UP, 2018, pp. 84-102.
"Ordinary Places, Intermodern Genres: Documentary and Literature." Futility and Anarchy? British Literature in Transition, Volume 2: 1920-1940. Ed. Charles Ferrall and Dougal McNeill. Cambridge: Cambridge UP, 2018, pp. 182-98.
"Regions, Maps, Readers: Theorizing Middlebrow Geography." Belphegor, Littératures populaires et culture médiatique. Special topics issue on "European Middlebrow." Ed. Diana Holmes and Matthieu Letourneux. 15.2. 12 Dec. 2017. http://journals.openedition.org/belphegor/948.
"Feminist inter/Modernist Studies." Co-authored with Phyllis Lassner. Feminist Modernist Studies. Inaugural special double issue: "Towards Feminist Modernisms." Ed. Cassandra Laity. 1.1-2 (2018): 22-35. Taylor and Francis Online. 14 Nov. 2017. http://www.tandfonline.com/doi/full/10.1080/24692921.2017.1380777
"The Aftermath of War." In The History of British Women's Writing, 1945-1975. Vol. 9. Ed. Clare Hanson and Susan Watkins. Series editor Cora Kaplan and Jennie Batchelor. New York: Palgrave Macmillan, 2017. 142-58.
"'A Happy Heritage': Children's Poetry Books and the Twentieth-Century Wood Engraving Revival." The Lion and the Unicorn 37.3 (2013): 207-37.
"Illustrating Mary Poppins: Visual Culture and the Middlebrow." In Middlebrow Literary Cultures: The Battle of the Brows, 1920-1960. Ed. Mary Grover and Erica Brown. New York and Basingstoke: Palgrave Macmillan, 2012. 187-201.
Work in Progress
"Picturing Nostalgia: Rural Modernity and the Wood Engraving Revival in Twentieth-Century Britain." Six-chapter monograph defining rural modernity through engagement with theories of nostalgia, middlebrow, and interarts and with history of the 1930s wood engraving revival. Supported by case studies of the work, cultural positioning, and cultural legacy of wood engravers, book designers, artists, and writers: Gwen Raverat (English), Joan Hassall (English), Clare Leighton (English and American), and Agnes Miller Parker (Scottish). The study will bring together formal analysis of text and image, biographical study, literary criticism and book history and contribute to the fields of modernism, print culture, children's literature, illustration and book history, and middlebrow studies.
"'I was then happy': Thomas Bewick, Book Illustration and the Making of Children's Classics." What is a children's classic? This monograph approaches this theoretical question through analysis of the history and impact of black and white illustration on texts we've come to regard as classics of Golden Age British children's literature. With a title that echoes Jane Eyre's words about Thomas Bewick's History of British Birds and an introduction grounded in examination of the innovations and legacy of this eighteenth-century wood engraver, the chapters tell a story about history, design, and dreams of nation in illustrated books by Edward Lear, Robert Louis Stevenson, Louis Carroll, A. A. Milne, Arthur Ransome, J. R. R. Tolkien, E. H. White, and P. L. Travers, among others.
Multimedia
Monmouth Now: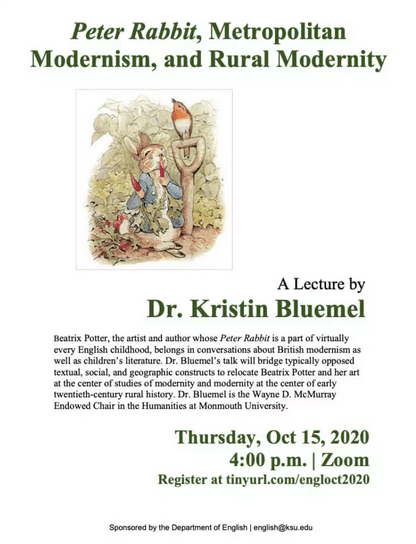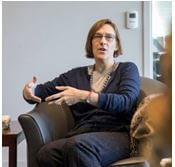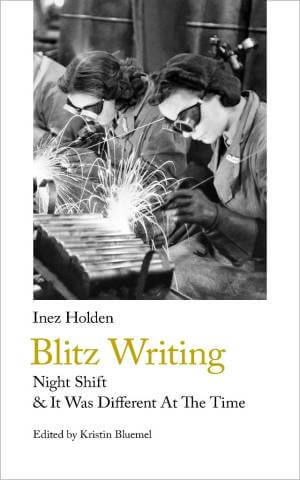 An Academic Minute, WAMC:
https://www.wamc.org/post/dr-kristin-bluemel-monmouth-university-female-wood-engravers
Professional Associations
Additional Information
SERVICE:
School Personnel Committee, Chair 2019-2020
English Graduate Program Committee
Council of Endowed Chairs, Founding Chair
Children's Literature Association, Conference Committee
George Orwell Studies, Editorial Board
The Space Between: Literature and Culture, 1914-1945, Editorial Board Member, Editor 2004-2014.
https://www.monmouth.edu/department-of-english/publications/the-space-between-archive/
The Space Between Society, Founding Member, Past Trustee and Co-President
The Middlebrow Transatlantic Interdisciplinary Research Network, (AHRC-supported project), Core Member
UQC (University Qualifications Committee), Past Member and Chair
GEOC (General Education Oversight Committee), Past Member and Chair
Courses
Frequently Taught Classes
In the News