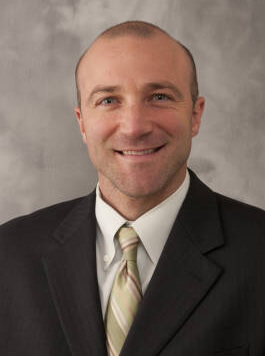 Jon Roos serves as a Director of Development for University Advancement. Prior to this new role, he spent over ten years in athletics at Monmouth University as the Senior Associate Athletics Director for External Affairs. He was responsible for all athletics major gifts and revenue with oversight of the Communications, Development, Marketing, Corporate Sponsorship, Ticketing, Licensing and Online Sales teams. While serving as Senior Associate AD, Roos led many successful fundraising projects including Kessler Stadium, the Football Alumni and Friends Video Scoreboard, the Hawk at Brockriede Common and Alumni Association Bronzed Hawk, the renovated Athletics Hall of Fame, the renovated Student-Athlete Academic Resource Center, and the newly branded Leon Hess Champions Hall. Jon has served on many committees including but not limited to the most recent Monmouth University Presidential Search, the NCAA Division I Men's Golf Championships Committee, and led the Athletics Hall of Fame Committee.
Roos also spent over five years at Lynn University in Boca Raton, Florida as the Director of Marketing and Corporate Relations, before joining Monmouth University's Hawks Athletics family in October 2011. Roos earned a Masters of Business Administration degree from Lynn in July 2008, where he graduated with Honors, Cum Laude, with a specialization in Sports Administration.
A four-year captain in basketball at the University of Tennessee-Martin, Roos ranks third all-time in steals, and seventh all-time in assists. Roos, who won an Indiana State Championship while in high school (Pike H.S.), graduated Magna Cum Laude with a B.A. in communications (broadcast journalism) in December 2003.
Roos has three daughters, Emily, Savannah and Darcy and lives in Brick, New Jersey.
Education
M.B.A., Lynn University, Boca Raton, FL
B.A., Communications (Broadcast Journalism), University of Tennessee-Martin