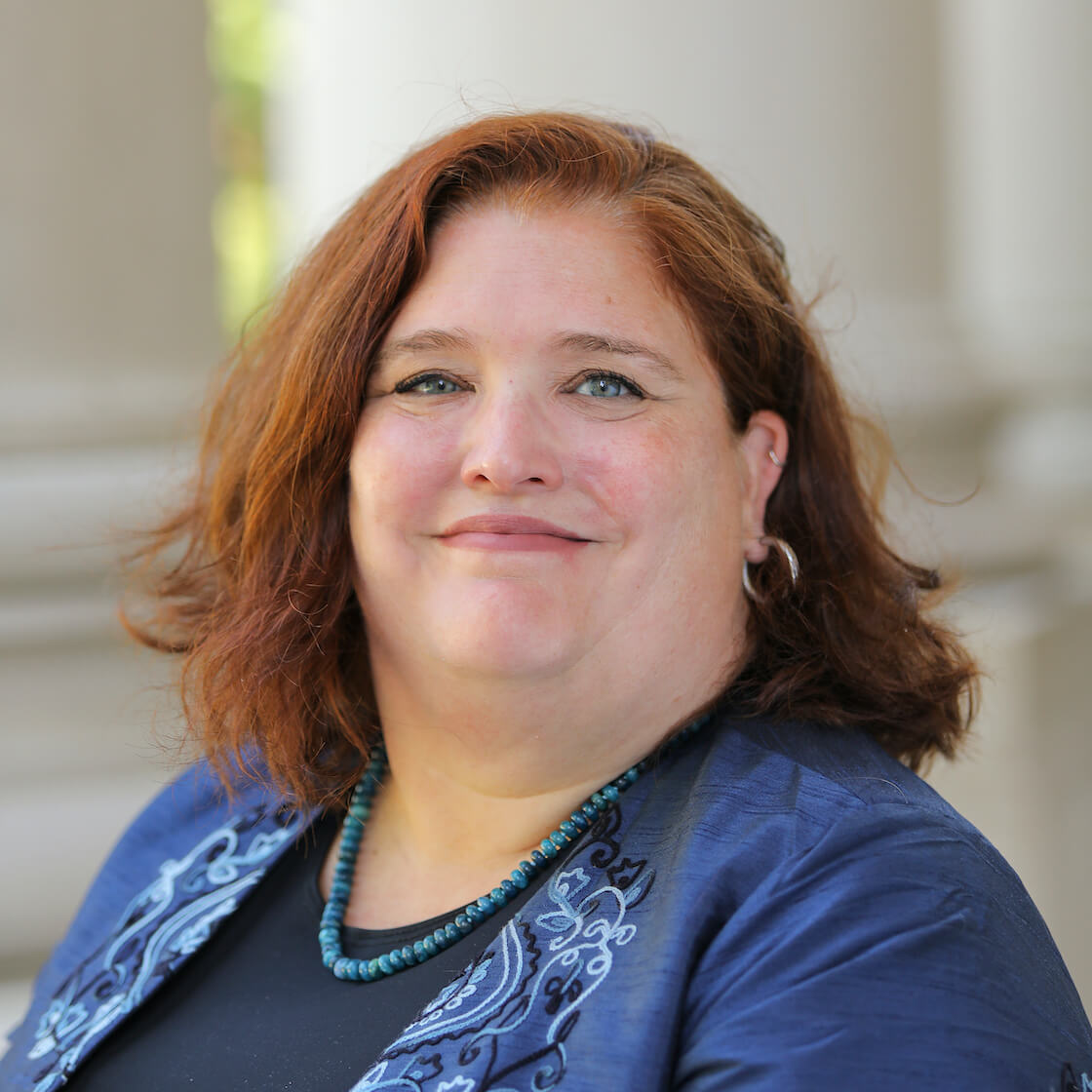 Dr. Erin Nau is a licensed clinical social worker providing individual, couples, family, and group counseling. She specializes in relational therapy, providing individual counseling and group counseling. Her area of expertise focuses on adolescent girls and women dealing with feelings of negative self-worth and relationship development, grief counseling, and women's health. 
She also serves as the co-chair on the CSWE Women's Council.
Education
Ph.D., Adelphi University
MSW, Springfield College
BA, Sociology, University of Northern Colorado
Research Interests
Dr. Nau's research includes a phenomenological study on how adolescent girls' understand self-worth.
Books
Peer-Reviewed Journal
Nau, E. (2021): An online group for young women with breast cancer: sparking online engagement, Social Work with Groups, DOI: 10.1080/01609513.2021.1907996
Book Chapter
Nau, E. (2019) A Place in History; Adelphi New York Statewide Breast Cancer Hotline and Support Program Group Work: Creating Space for All Voices
Cohen, C., Howard, A., McGee, K., Nau, E. (2019).  Actualizing the Global Agenda for Social Work and Social Development through Social Group Work. Group Work: Creating Space for All Voices
Presentations/Invited Talks
Peer-Reviewed Conference Presentations
International Association of Social Work with Groups Annual Symposium (Virtual, 2021 ) Nau, E. I can't be on my High Horse: How adolescent girls' management of self-worth can impact their engagement in groups 30 Minute Presentations
International Association of Social Work with Groups Annual Symposium (Virtual, 2021) Nau, E. & Coleman, R.Compassionate Caring: The Intersection between Feminist Perspective, Relational Cultural Theory, and Group Work
Council on Social Work Education Annual Program Meeting (Virtual, November 2020 )  Nau, E & Bulter-Mokoro, S.,  Professional Mentoring and Self Care in the Midst of a Pandemic
International Association of Social Work with Groups Annual Symposium (Virtual, 2020) Nau, E. & Ehrlich-Foley, N. Activities to Engage Clients at All Stages of Group Development 60 Minute Presentation
Community Presentations
Breast Cancer Summit (East, Meadow NY, October 2019) Nau, E.  Understanding the Physical and Emotional Effects of Breast Cancer
Professional Associations
Council on Social Work Education
International Association with Groups
Courses
Recently Taught Classes
2023 Fall
2023 Summer C
2023 Spring
2022 Fall
2022 Summer C
2022 Spring
2021 Fall
Frequently Taught Classes