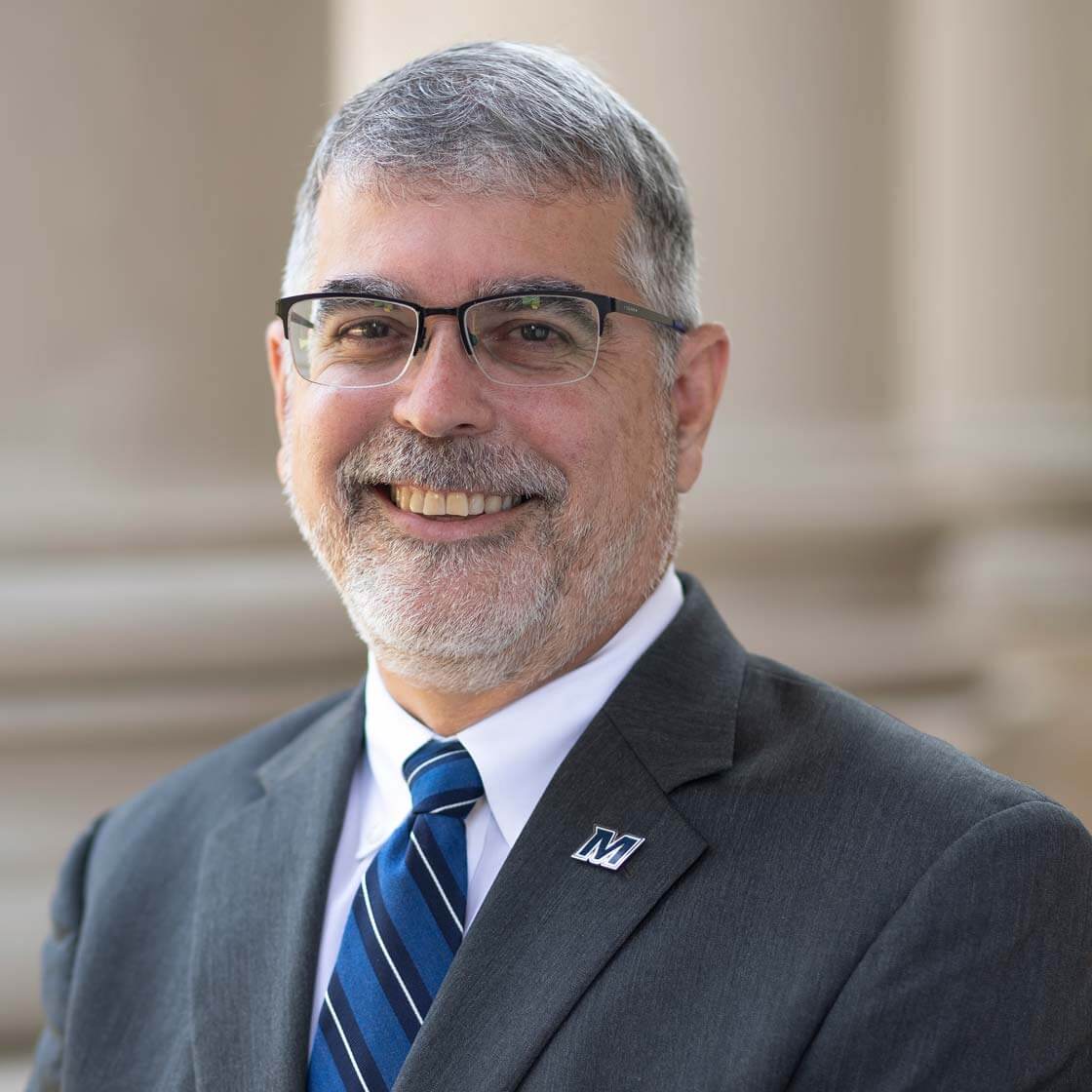 As Monmouth's vice president for information management
since 2010, Edward Christensen, Ph.D., maintains the information and media
technologies of the University and acts as its chief information officer. The
scope of these responsibilities includes operations and support for student,
faculty, and staff access and use of desktop computers; student information;
data center; email; document imaging; financial systems; learning management;
network; mobile devices; media and audiovisual; telecommunications; and time
and attendance systems. He also facilitates an institutional perspective on
technology solutions, information security, and continuous departmental
improvement through partnerships for technology advancement and innovation.
Christensen is the author of more than 30 publications and
has presented 25 papers on management and information systems. He's been an
invited speaker on multiple occasions, served on the editorial board of several
journals, is the recipient of more than 10 scholarly awards and honors, served
as an evaluation team member for the Middle States Commission on Higher
Education, and is a past president and director of the Eastern Academy of
Management, where he was named a fellow in 2014. Professionally, he consulted
with more than a dozen businesses and government agencies regarding technology
strategy, and he currently serves as a trustee of NJEdge.net, where he
previously served as co-chair of its CIO group. Christensen also continues to
teach at least one class each academic year.
Beginning his career at Monmouth as an assistant professor
in the Leon Hess Business School in 1996, Christensen received tenure and
promotion to associate professor in 2002 and served for 12 years in diverse administrative
appointments including MBA director, department chair, and associate dean. In
addition, he twice served as interim associate vice president for instructional
technology and on countless technology-related committees and task forces.
Before joining Monmouth, he served on the faculty of management at Rutgers
University and as an instructor and adjunct faculty at Montclair State
University.
Christensen holds a Ph.D. and MBA in management from Rutgers
University, a Bachelor of Science in health care management from Southern
Illinois University, and an A.A.S. in medical laboratory technique from George
Washington University. He is a 25-year veteran of the active and reserve
components of the United States Navy, serving honorably until his retirement in
2009.
Education
Ph.D., Rutgers University
MBA, Rutgers University
B.S., Southern Illinois University