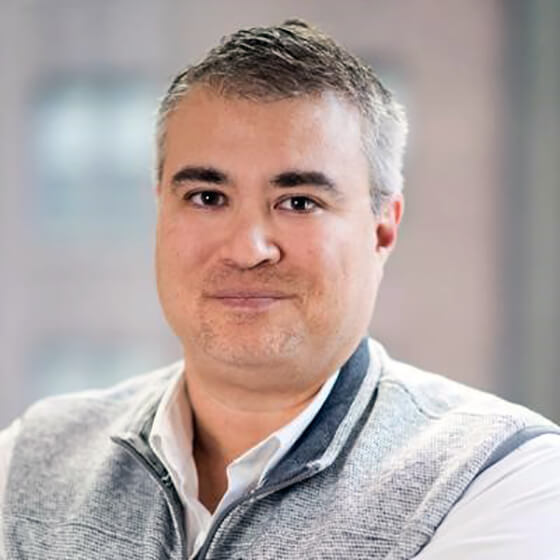 Daniel Haloukas is an Adjunct Professor at Monmouth University in the Leon Hess Business School teaching Project Management, Leadership, Ethics & Compliance, Logistics, and Operations courses at the MBA and UG levels. In addition to teaching at Monmouth University since September, 2016, he has also taught at Rutgers University for over 8 years within the business school.
Professor Haloukas is on the Board of Directors for ISM (Institute of Supply Management) NJ Chapter, and has a BA in Business Management, an MBA in International Business, and a DBA in Global Supply Chain Management.
He is currently the Vice President of Procurement at Discovery Inc. for Global Technology & Operations, and was previously at International Flavors and Fragrances Inc, (IFF / Dupont) where he was a Global Indirect Materials and Services Procurement Head for all regions. Additionally, Professor Haloukas is an experienced Supply Chain Management executive who has worked for Fortune 500 companies, including Starter Athletics, Cadbury Schweppes, Philip Morris USA, and Colgate-Palmolive in various capacities for over 23 years.
Courses
Recently Taught Classes
2023 Fall
2023 Summer E
2023 Spring
2022 Fall
2022 Summer E
2022 Spring
2021 Fall
2021 Summer E
2021 Summer B
2021 Spring
2020 Fall
2020 Summer E
2020 Summer B
2020 Spring
Frequently Taught Classes