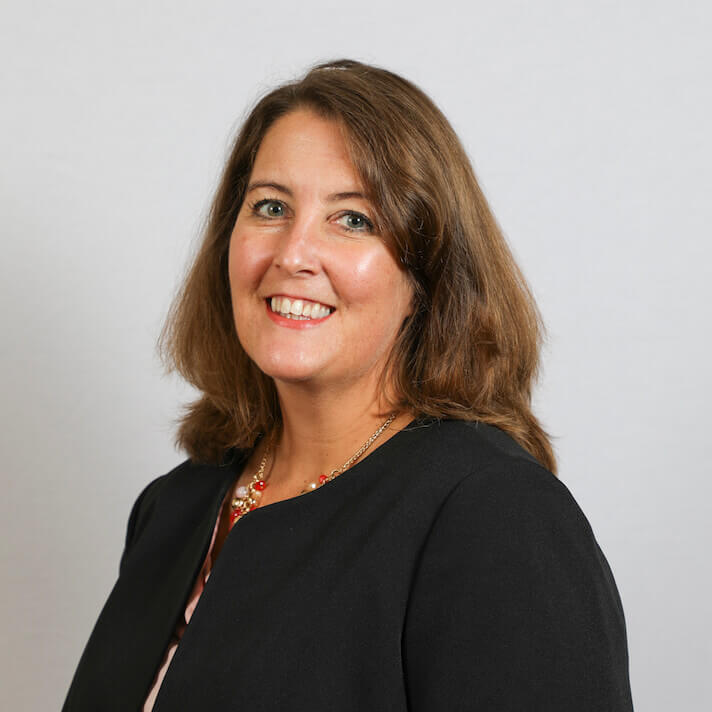 Christina Merckx, Ph.D., LAT, ATC
---
Department

Office

Phone

Email
Christina Merckx, Ph.D., LAT, ATC
Dr. Christina Merckx grew up in Monmouth County, New Jersey. The Wall High School graduate went on to complete degrees at Anderson University, the University of Northern Colorado, and the University of Southern Mississippi. Thanks in part to Dr. Merckx's varied education, she has had a unique path to joining the Monmouth University faculty as a tenured-associate professor in August 2017.
Dr. Merckx served in multiple faculty and athletic training roles at Anderson University ('93-'97), Cedarville University (98-'01) and Troy University ('03-'04). In 2004, Dr. Merckx joined the faculty at Southeastern Louisiana University where she served as inaugural program director of the Sport Management program, that she helped create and attain Louisiana Board of Regents approval to be the first such program in the State of Louisiana. While at Southeastern, Merckx earned tenure and promotion to associate professor, due to her publications, presentations, funded grants and successful outcomes for graduates of this program. Following her tenure, Merckx was granted permission by Southeastern to support the new, but quickly growing Sport Administration Program at Louisiana State University, as an adjunct professor ('10-'11).
Though she had assumed she would stay in Louisiana for many years, Dr. Merckx was offered a new challenge, and became an associate professor (tenured '14) and program director of the fledgling athletic training program at Anderson University ('11-'16). While at AU Merckx doubled enrollment of the athletic training program, oversaw the improvement of Board of Certification (BOC) exam first-time-pass-rates from 56% to 83%, and led successful CAATE Accreditation efforts in 2015.
Merckx's experiences and the opportunity to be closer to family, allowed her to take on the role of Inaugural Chair of the Master of Science in Athletic Training at Monmouth University. While the program is currently shelved, she is thrilled to join the faculty of the Department of Health and Physical Education. Most importantly, Dr. Merckx is excited to work with MU HPE students and help them reach their goals, and live their dreams, through the many opportunities that await them after graduation with a degree in Health Studies.
Merckx serves on Monmouth University's Institutional Review Board (IRB) and will continue to research issues related to employment and education in athletic training, sporting event safety and non-narcotic pain management for orthopedic injuries.
Education
Ph.D., Human Performance-Administration and Teaching, University of Southern Mississippi
M.A., Sport Administration, University of Northern Colorado
B.A., Athletic Training, Anderson University
Courses
Recently Taught Classes
2022 Summer B
2022 Spring
2021 Fall
2021 Summer B
2021 Spring
2020 Fall
2020 Spring
2019 Fall
In the News