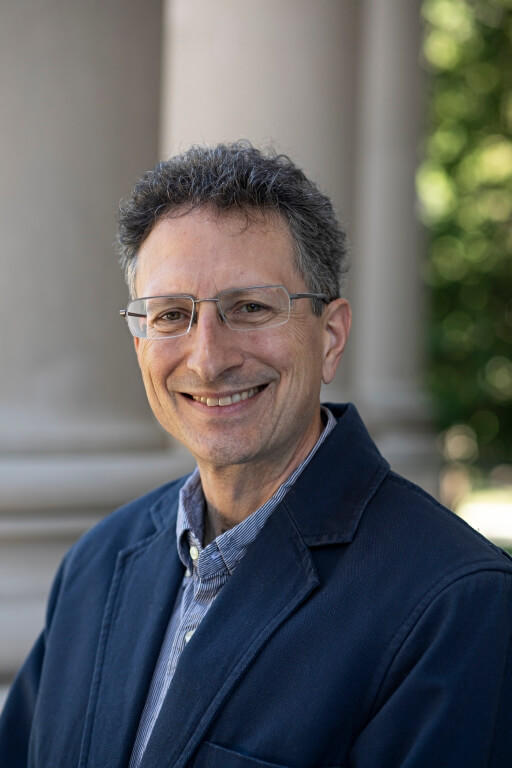 Chad E. Dell, Ph.D.
Education
Ph.D. in Communication Arts, University of Wisconsin-Madison
M.A. in Communication Arts, University of Wisconsin-Madison
B.A. in Communication Arts, University of Wisconsin-Madison
Research Interests
I have long studied the intersection of media producers and audiences and the exercise of power in that engagement. I am currently working with a team of researchers to produce a documentary film about the 369th Anti-Aircraft Artillery Regiment, a segregated unit based in Harlem. Active in WWII, their geographic background and military service allowed them to resist oppression and build community with respect, dignity, and pride. My current research also focuses on conflict resolution, racial equity and social justice.
Publications
Scholarly Articles
The Revenge of Hatpin Mary: Women, Professional Wrestling and Fan Culture in the 1950s.
Peter Lang Publishing, 2006.
"Wrestling with Corporate Identity: Defining Television Programming Strategy at NBC, 1945–1950"
In Transmitting the Past: Historical and Cultural Perspectives on Broadcasting, edited by J. Emmett Winn and Susan L. Brinson. Tuscaloosa, AL: University of Alabama Press, 2005.
"The history of 'travelers': Recycling American prime time network programming."
Journal of Broadcasting and Electronic Media 47 (no. 2), June 2003: 260-275.
"'Lookit That Hunk of Man!': Subversive Pleasures, Female Fandom and Professional Wrestling."
In Theorizing Fandom: Fans, Subculture and Identity, edited by Cheryl Harris and Alison Alexander. Cresskill, NJ: Hampton. 1998.
"Big Differences on the Small Screen: Race, Class, Gender, Feminine Beauty and the Characters at Frank's Place." Jackie Byars and Chad Dell. In Women Making Meaning: New Feminist Directions in Communication, edited by Lana Rakow. New York: Routledge. 1992.
Selected Video Production
Executive Producer, Director, Principle Investigator, "My Buddy: The WWII 369th Documentary Project" (In production, 2020) https://guides.monmouth.edu/mybuddy
Producer, Director, Editor, "Mamafesto! (Why Superheroes Wear Capes)" (2017, 36 minutes) Written and performed by Deanna Shoemaker. Liminalities: A Journal of Performance Studies 13(3). http://liminalities.net/13-3/mamafesto.html
Director, Co-Producer, "New York Yearly Meeting Minute on Torture" (2009, 6 min, 50 sec.) https://youtu.be/NMbeDd_W9AM
Producer, Director, Editor, "Snapshots of the Friends General Conference Gathering" (2008, 10.5 min) https://youtu.be/GdKGwyGKGUo
Director, "Monmouth University Homecoming Show" (2003, 2 hrs. live on tape)
Director, Co-Producer, "Asbury Park Roadshow" (2002, 2003, 6 hrs. live; 30 minutes edited)
Writer, Co-Producer, "Hope begins Here," The FoodBank of Monmouth and Ocean Counties PSA (1999, 30 seconds)
Principal Photography, Co-editor, "The Gee Whiz Kid: The Reinvention of an American Pitchman" (feature length documentary, 1998, 98 minutes) Directed by Janice Durand. trailer: https://youtu.be/G23VW2CU3uQ
Presentations/Invited Talks
"Imagine the Beloved Community: The Alternatives to Violence Project in Prisons" Eleanor Novek and Chad Dell, National Communication Association, Baltimore, MD, Nov. 2019
Panelist: "From Harlem to Hawai'i: The 369th Antiaircraft Artillery Regiment's Fight for Equality in Hawai'i during WWII" Hawai'i Sociological Association, University of Hawai'i, February 2019.
"Alternatives to Violence (AVP) Workshops in Prisons: Performative Reflections on Transforming Power through Trust, Play, and Community" Deanna Shoemaker, Eleanor Novek and Chad Dell. National Communication Association, Dallas, TX, Nov. 2017
" 'We were from New York and we didn't take any crap from anyone': Harlem and the 369th in WWII" Oral History in the Mid-Atlantic Region, Columbia University, April 2017
"Practicing Theory in the Skills-Based Media Communication Classroom: 1997-2017" Chad Dell and Eleanor Novek. New Jersey Communication Association, Georgian Court University, March 2017
Panelist: "Alternatives to Violence Project: Transformative Learning for Resolving Conflicts" International Conference on Conflict Resolution Education, Ohio State U, Columbus, OH, March 2017
Panelist: "Conflict Resolution & Collaborative Problem-Solving: An Alternatives to Violence Project Workshop" Global Understanding Conference, Monmouth University, April 2015
Panelist: "Orange is the New Black, A Conversation" The Criminalization of Race in History and Global Societies: Social Activism and Equal Justice, 4th Biennial Interdisciplinary Conference on Race, Monmouth University, April 2015
External Affiliations/Public Engagement
Board of Directors, Alternatives to Violence Project-USA, 2014-present. www.avpusa.org
Chair, Finance Committee, AVP-USA, 2013 to present.
Volunteer and Facilitator, Alternatives to Violence Project-New Jersey, 2010 to present. www.avpnj.org
Treasurer, AVP-NJ, 2012 to present.
Treasurer, Manasquan Monmouth Meeting of the Religious Society of Friends (Quakers), 2016-present. www.manasquanquakers.org
Nonviolence Training Affiliate, Level I Certification, Kingian Nonviolence Conflict Reconciliation, University of Rhode Island Institute for Kingian Nonviolence.
Awards
Monmouth University Summer Online Teaching Academy, Certificate of Excellence, June 2020
Monmouth University, Creativity and Research Grant, "369th Harlem Hellfighters Documentary," Summer 2017
Best Faculty Paper, Entertainment Studies Interest Group, Association for Education in Journalism and Mass Communication, San Francisco, August 2006
Monmouth University, Grant-in-aid-for-Creativity, 2003, 2001, 1997
Award for Outstanding Teaching by a Graduate Student 1992-1993
Instructional and Developmental Division, International Communication Association, Austin, TX
Additional Information
Listen to Professor Dell's episode of the Department of Communication's Professor Profiles Podcast:
Courses
Frequently Taught Classes