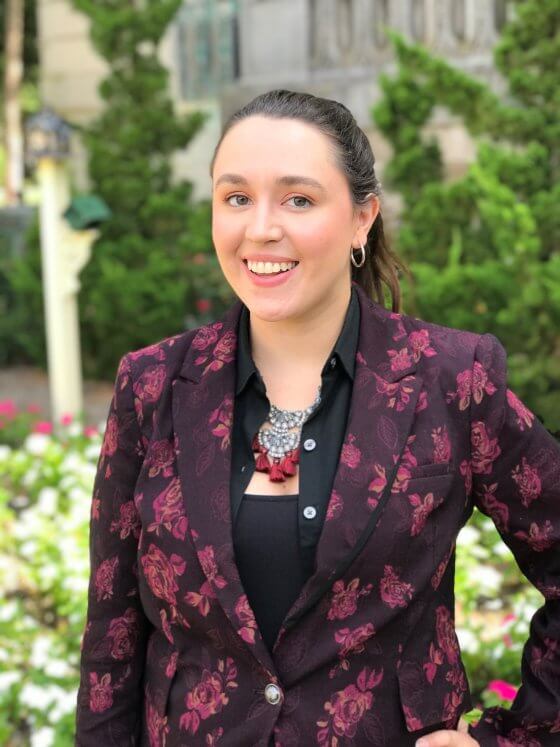 Brittany Biesiada, Ph.D.
---
Department

Office

Phone

Email

Office Hours

Wednesdays, 12:30 - 2:30 p.m. (EN-101), and 2:30-3:30 p.m. (EN-306) over Zoom; and by appointment. Office hours link: https://monmouth.zoom.us/j/96990836950.
Brittany Biesiada, Ph.D.
Education
Ph.D., Purdue University
M.A., Columbia University
B.A., Seton Hall University
Research Interests
Research interests include 19th Century American Literature, Children's Literature, women writers, and composition.
Publications
Books
"'Is she a princess or only an American?': Transatlantic Travel and Identity Formation in Kate Douglas Wiggin's Penelope Series." Reading Transatlantic Girlhood in the Long Nineteenth Century, edited by Robin L. Cadwallader and LuElla D'Amico, Routledge, 2020, pp. 115-130.
Professional Associations
Children's Literature Association
Courses
Frequently Taught Classes
Recently Taught Classes
2022 Spring
2021 Fall
2021 Spring
2020 Fall
2020 Spring
2019 Fall