KEYNOTE SPEAKERS
Biliana Cicin-Sain
Dr. Biliana Cicin-Sain (Ph.D. in political science, UCLA, postdoctoral training, Harvard University) is president of the Global Ocean Forum and past director of the Gerard J. Mangone Center for Marine Policy and Professor of Marine Policy at the University of Delaware. An expert in the field of integrated coastal and ocean governance, she has authored over 100 publications in the field, and has forged international collaboration among all sectors of the international oceans community to advance the global oceans agenda, as founder and president of the Global Ocean Forum. She is currently working on addressing the oceans and climate nexus in the context of the UN Framework Convention on Climate Change, especially in mobilizing the Roadmap to Oceans and Climate Action 2016-2021 and in leading the UNFCCC Ocean Action Days, as well as contributing to the UN negotiations on marine areas beyond national jurisdiction.
Dr. Cicin-Sain's international ocean work has been recognized through a number of awards, including, inter alia, 2019 Prince Albert I of Monaco Grand Prize of Marine Sciences; 2018 Pioneer of the High Seas, French National Sea Center, France; 2017 Champion of the Ocean award, Monmouth University; 2010 Laureate for the Elizabeth Haub Award for Environmental Diplomacy; 2010 honorary doctorate in maritime law by Korea Maritime University; 2007 US Coastal Zone Foundation Award; 2007 Elizabeth Mann Borgese Meerespreis (Prize of the Sea), Germany; and 2002 co-recipient of the Ocean and Coastal Stewardship Award (US).
Robin Kundis Craig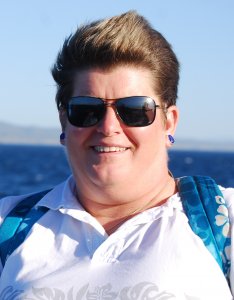 Robin Kundis Craig is the James I. Farr presidential endowed professor of law at the University of Utah S.J. Quinney College of Law in Salt Lake City, Utah. She is also affiliated faculty of the College of Law's Wallace Stegner Center for Land, Resources, and the Environment and the University's Global Change and Sustainability Center, and she serves on the Executive Board of the University of Utah's Water Center. Professor Craig specializes in all things water, including the relationships between climate change and water; water and energy; the Clean Water Act; the intersection of water issues and land issues; marine biodiversity and marine protected areas; water law; and the relationships between environmental law and public health.  She is the author, co-author, or editor of 11 books, including The End of Sustainability; Comparative Ocean Governance: Place-Based Protections in an Era of Climate Change; The Clean Water Act and the Constitution; Environmental Law in Context; Toxic and Environmental Torts; and Modern Water Law. She has also written or co-written over 100 law review and science articles and book chapters.
Professor Craig is an elected member of American Law Institute and a member of the IUCN's World Commission on Environmental Law. She has served on five National Academy of Sciences committees; has consulted on water quality issues with the government of Victoria, Australia, and the Council on Environmental Cooperation in Montreal, Quebec; and was one of 12 marine educators chosen to participate in a 2010 program in the Papahanaumokuakea Marine National Monument, spending a week on Midway Atoll. Professor Craig is also active in the American Bar Association's Section on Environmental, Energy, and Resources and the Rocky Mountain Mineral Law Foundation. At the University of Utah, she teaches Environmental Law, Water Law, Ocean & Coastal Law, Toxic Torts, and Property.
Jan McDonald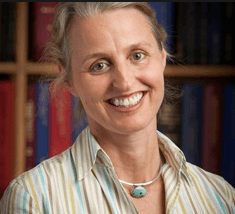 Jan McDonald is the New Star professor of environmental law at the University of Tasmania. She holds degrees in arts and law, with first class honors in law from the University of Queensland. As a Fulbright postgraduate scholar, she graduated from Lewis and Clark Law School's LLM in Environmental and Natural Resources Law summa cum laude, and completed her Ph.D. in international trade and forestry law at Bond University. Her current research and teaching spans the legal and policy dimensions of climate change adaptation, including urban planning and coastal management, liability and insurance issues, and the merging field of geoengineering governance.
Before joining the University of Tasmania in 2010, she was director of the Griffith University Climate Change Response Program and professor of environmental law and policy in the Griffith School of Environment. In 2007, she led Griffith University's successful bid to host the National Climate Change Adaptation Research Facility and served as NCCARF establishment director in 2007-2008. She also led Griffith University's role the South East Queensland Climate Adaptation Research Initiative (SEQ-CARI) ― a $3 million research partnership between the Queensland and Australian governments, the CSIRO Climate Adaptation National Research Flagship, Griffith University, University of the Sunshine Coast and University of Queensland which aimed to provide research knowledge to enable the SEQ region to adapt and prepare for the impacts of climate change. Jan is a former past president and current board member of the National Environmental Law Association and a member of the Australian Panel of Experts on Environmental Law. She has consulted to local, state and national governments on environmental and climate change adaptation issues and has worked closely with Clarence Council to identify the legal issues arising from various adaptation options. In 2004-2005, Jan served as environment program manager for the United Nations Development Program's Pacific office, in Solomon Islands and has served as a consultant to the Government of Vanuatu and Solomon Islands, as well as several environmental non-government organizations.
PANELISTS
Christopher J. Gobler
Christopher J. Gobler is a professor within the School of Marine and Atmospheric Sciences (SoMAS) at Stony Brook University. He received his M.S. and Ph.D. from Stony Brook University in the 1990s. He began his academic career at Long Island University (LIU) in 1999.  In 2005, he joined Stony Brook University as the director of academic programs for SoMAS on the Stony Brook – Southampton campus. In 2015, he was named co-director of the New York State Center for Clean Water Technology and became the director in 2018. In 2015, he was named co-editor of the international, peer-reviewed Elsevier journal Harmful Algae and named sole editor in 2018. In 2016, he was named the 40th most influential person on Long Island by the Long Island Press and was given the Environmental Champion Award by the US Environmental Protection Agency for his research efforts. In 2017, he was named the inaugural endowed chair of coastal ecology and conservation at Stony Brook University. The major research focus within his lab is investigating how anthropogenic activities such as climate change, eutrophication, and the over-harvesting of fisheries alters the ecological functioning of coastal ecosystems. He has published more than 170 manuscripts in international, peer-reviewed scientific journals and has garnered federal, state, local, and foundational grant support on these topics.
Alistair Hobday
Dr. Alistair Hobday is a research director at CSIRO Oceans and Atmosphere and an adjunct professor at the University of Tasmania. He completed an undergraduate degree at Stanford University and a Ph.D. at the Scripps Institution of Oceanography. His research focuses on investigating the impacts of climate change on marine biodiversity and fishery resources, and developing, prioritizing and testing adaptation options to underpin sustainable use and conservation into the future. His projects involve multi-disciplinary teams that seek to support management and policy uptake of research, via co-production with stakeholders. In addition to more than 250 publications, he has contributed to the IPCC 4th and 5th assessment Australasia chapters, covering fisheries, oceanic and coastal systems, and is an editor for Fisheries Oceanography, Marine Ecology Progress Series, and Global Change Biology. He is former co-chair of the international CLIOTOP (Climate Impacts on Top Ocean Predators) program and is a current member of the steering committee for the international Integrated Marine Biosphere Research program (IMBeR).
Jennifer Li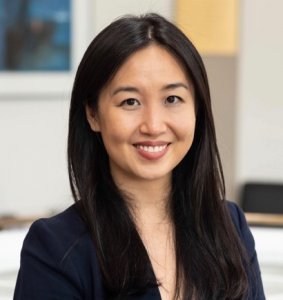 Jennifer Li is a clinical teaching fellow at the Harrison Institute for Public Law at Georgetown University Law Center, where she supervises students working on climate policy and human rights. Jennifer works on policies for adapting to climate change on behalf of the Georgetown Climate Center, for which she provides legal and policy analysis, focusing on state and local adaptation policy and centering equity in adaptation strategies. Jennifer also supervises student work for the clinic's human rights team to support worker rights in global supply chains. Before coming to Georgetown, Jennifer was a Fulbright scholar in India, where she researched climate policy and developed an international human rights course at Jindal Global Law School. She has also worked at the Catawba Riverkeeper Foundation, Human Rights in China (New York), the Human Rights Law Network (New Delhi), and the Innocence Project. Jennifer received her J.D. from Fordham Law School and holds a B.A. in Politics and East Asian Studies from New York University.
Margaret Peloso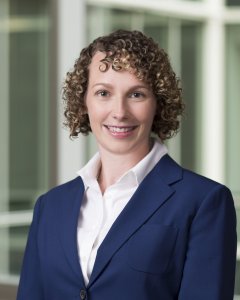 Margaret Peloso is a partner at Vinson & Elkins LLP in Washington, D.C. Her areas of practice are environmental law and climate change. She handles a variety of matters related to climate change risk management, with a particular emphasis on the changing regulatory environment, climate change risk disclosure, and climate change adaptation issues. Margaret also handles complex environmental litigation matters, and deals extensively with the notice and comment process on a wide range of federal environmental regulations. Prior to joining V&E, Margaret completed her Ph.D. in environment at Duke University, where she wrote her doctoral dissertation on legal and policy issues associated with sea-level rise adaptation. Margaret frequently authors articles on climate change, environmental law, and environmental shareholder activism, including a published book titled "Adapting to Rising Sea Levels: Legal Challenges and Opportunities." She holds a J.D. from Stanford Law School.
Julia Puaschunder
Dr. Julia Margarete Puaschunder is a behavioral economist at the New School for Social Research in Manhattan. She has more than 15 years of experience in applied social sciences empirical research in the international arena. Dr. Puaschunder has launched and administered research projects around the world. Her research focuses on intergenerational equity and climate justice, a domain in which she has published numerous articles and three books. Her Mapping Climate Justice project has been cited by Nature and is scheduled to be published in a book with Palgrave Macmillan. Before starting a Prize Fellowship in the Inter-University Consortium of New York at Columbia University, Princeton University and The New School, Dr. Puaschunder held positions at the University of Vienna and the Vienna University of Economics and Business. For several years, she was an associate of the Harvard University Faculty of Arts and Sciences and serves as contributor to the Harvard Law School Law and Mind Sciences Initiative Situationist. She has published with Harvard University, Columbia University, Cambridge University, and Oxford University outlets among other international publishing houses. Dr. Puaschunder is included in the 2018 Marquis Who's Who in America and in the World among the top 3 percent professionals around the globe. She was awarded the 2018 Albert Nelson Marquis Lifetime Achievement Award. Dr. Puaschunder holds a bachelor's degree in psychology and business from the University of Vienna; a master in philosophy in the field of Psychology from the University of Vienna; a master in business administration from the Vienna University of Economics and Business; a master in public administration from the Maxwell School of Syracuse University; a Ph.D. in social and economic studies from the Vienna University of Economics and Business; and a Ph.D. in natural sciences in the field of psychology from the University of Vienna.
Keith W. Rizzardi
Keith W. Rizzardi joined the St. Thomas Law faculty as a visitor in 2011, and his practical, action-oriented scholarship helped him become a tenured professor of law. A passionate voice on matters involving climate change, rising seas and professional ethics, he helped develop the code of ethics for the Association of Climate Change Officers, and he has shared his insights with students at the Yale Law School, the UNESCO Water Institute in the Netherlands, and the China University of Political Science and Law in Beijing. Prior to joining the academy, Prof. Rizzardi was an accomplished public servant. With the U.S. Department of Justice, he litigated wildlife and water disputes from Washington, DC, to Hawaii. As a managing attorney for the South Florida Water Management District, he navigated the intense politics of regulating and protecting the Everglades watershed. As chair of the U.S. Marine Fisheries Advisory Committee, he helped NOAA Fisheries develop policies and solutions to ocean issues from aquaculture to rising seas. And as a member of the Florida Bar, he twice chaired the Government Lawyer Section, appeared before the Florida Supreme Court to help refine the professionalism rules, and earned Board Certification in State & Federal Administrative Practice. Professor Rizzardi is a graduate of the University of Virginia (B.A. 1991), University of Florida (J.D. 1994) and Florida Atlantic University (M.P.A. 1998). His current projects include a case book on administrative law, and a data-oriented analysis of decision-making at the South Florida Water Management District.
Vincent Saba
Dr. Vincent S. Saba is a research fishery biologist with the National Oceanic and Atmospheric Administration (NOAA). His broad, interdisciplinary research interests are in the fields of marine ecosystems and climate variability, climate change impacts on living marine resources, fisheries oceanography, sea turtle biology and high-resolution global climate modeling. Saba's research is geared to aid in the process of moving forward towards Ecosystem-Based Fisheries Management under changing climate conditions. To accomplish this, he collaborates with a wide range of fellow scientists at NOAA's National Marine Fisheries Service and Geophysical Fluid Dynamics Laboratory, along with those in academia and other national/international organizations.
Kevin Schneider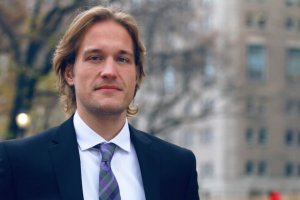 Kevin Schneider is the executive director of the Nonhuman Rights Project (NhRP), a position he has held since 2015, and an attorney admitted to the New York Bar. He graduated with a B.A. in political science from the University of Massachusetts, Boston, in 2009 and earned his law degree from Florida State University with a specialization in environmental and land use law in 2013. The NhRP was founded in 1996 by attorney Steven M. Wise and works to secure legally recognized fundamental rights for nonhuman animals through litigation, advocacy, and education. Its mission is to change the legal status of at least some nonhuman animals from mere "things," which lack the capacity to possess any legal right, to "persons," who possess such fundamental rights as bodily integrity and bodily liberty and those other legal rights to which evolving standards of morality, scientific discovery, and human experience entitle them. The NhRP's current plaintiffs are members of species who have been scientifically proven to be autonomous: currently, great apes, elephants, dolphins and whales. The NhRP works with teams of attorneys on four continents to develop campaigns to achieve legal rights for nonhuman animals that are suited to the legal systems of these countries. The NhRP filed its first cases in December of 2013, and its work is the subject of the 2016 Pennebaker Hegedus/HBO documentary film Unlocking the Cage. Kevin began volunteering with the NhRP in 2010 and was inspired to study law in large part by it.
Grant Wilson
Grant Wilson is the directing attorney at the Earth Law Center, where he advocates for Earth Rights on topics including water and ocean law, rights of nature, and human and indigenous rights under international law. He works on advancing programs through drafting legal reports and amicus briefs while also presenting on Earth Rights across the country. He has a strong background in international environmental law from working at the Environmental Management and Law Association in Hungary and the International Environmental Law Research Center in Kenya. He is a member of the California bar and received his J.D. and Certificate in Environmental and Natural Resources Law from Lewis & Clark Law School.
STUDENT PANELISTS
Kelly Hanna
Kelly Hanna is a senior marine and environmental biology and policy major with a minor in public policy. She is scheduled to graduate in December 2019. At Monmouth, she has participated in a variety of research projects regarding conservation, sustainability, and impact scenarios. She traveled to Eleuthera, Bahamas, twice—once as a student and once as a teaching assistant—to assess ecosystem parameters native to the island including impacts of human development on migratory fish species and mangrove dispersal abilities, the sustainability of the local conch fishery, and the presence of harmful species of algae on reefs and its threat to trophic levels. Ms. Hanna has researched the impacts of invasive plant species in coastal New Jersey and the effects they have on terrapin nesting choices. She also contributed research towards Professor Randall S. Abate's forthcoming book, Climate Change and the Voiceless: Protecting Future Generations, Wildlife, and Natural Resources, regarding the exportability of progressive animal and natural resource litigation in India to United States courts. After graduation, Ms. Hanna plans to attend law school to pursue a career in environmental litigation. Her dream job would be defending the earth's resources and fighting for climate justice and intergenerational equity.
Michael Scognomillo
Michael Scognomillo is a junior at Monmouth University majoring in clinical laboratory science with a concentration in medical lab and a minor in public policy. He is participating in the MLS program at the Rutgers University School of Health Professions throughout the 2019-20 school year and will graduate from Monmouth in May 2020. He is a member of the Monmouth Honors School and is in the process of writing his honors thesis. Scognomillo is also a member of the Monmouth debate team and recently debated in the American Debate Association national tournament at the University of Georgia. He plans to pursue a master's degree in clinical laboratory science with aspirations to work as a health scientist at the Centers for Disease Control and Prevention.
Kaitlyn Smith
Kaitlyn Smith
is a senior at Monmouth University majoring in marine and environmental biology and policy (MEBP) with a minor in political science. She has a passion for the environment and plans to pursue a career in environmental law upon graduation. Last summer she interned at the law office of Pringle, Quinn, and Anzano, which confirmed her future law aspirations. She is the treasurer of Tri Beta Biological Honor Society and a member of Phi Eta Sigma honor society. She also has several on-campus jobs including teaching assistant for botany, supplemental instructor for bio-evolution, supplementary instructor team leader, School of Science peer mentor, and a tutor for MEBP courses. Ms. Smith participated in the Monmouth-affiliated service trip to Guatemala in the spring of 2017, and studied abroad in Florence, Italy, in summer 2017, and in Eleuthera, Bahamas, in January 2018 for a Tropical Island Ecology course at Monmouth University.
MODERATORS
Randall S. Abate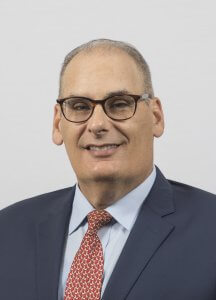 Randall S. Abate is the inaugural Rechnitz Family/Urban Coast Institute endowed chair in marine and environmental law and policy, and a professor in the Department of Political Science and Sociology, at Monmouth University. He teaches courses in domestic and international environmental law, constitutional law, and animal law. Professor Abate joined the Monmouth faculty in 2018 with 24 years of full-time law teaching experience at six U.S. law schools. He has taught international and comparative law courses—and delivered invited lectures—on environmental and animal law topics in Argentina, Australia, Brazil, Canada, Cayman Islands, China, Colombia, India, Indonesia, Kenya, Kyrgyzstan, Norway, Qatar, South Africa, South Korea, Spain, Ukraine, the United Kingdom, and Vanuatu. Professor Abate has delivered invited lectures at several of the leading law schools in the world including Yale, Harvard, Cambridge, Oxford, King's College London, the University of Sydney, the University of Pennsylvania, and Seoul National University. Professor Abate has published five books and more than 30 law journal articles and book chapters on environmental and animal law topics, with a recent emphasis on climate change law and justice. He is the editor of Climate Justice: Case Studies in Global and Regional Governance Challenges; What Can Animal Law Learn from Environmental Law?; Climate Change Impacts on Ocean and Coastal Law: U.S. and International Perspectives; and co-editor of Climate Change and Indigenous Peoples: The Search for Legal Remedies. Professor Abate's latest book, Climate Change and the Voiceless: Protecting Future Generations, Wildlife, and Natural Resources, is scheduled for publication with Cambridge University Press in August 2019. Early in his career, Professor Abate handled environmental law matters at two law firms in Manhattan. He holds a B.A. from the University of Rochester and a J.D. and M.S.E.L. (Environmental Law and Policy) from Vermont Law School.
Jason Adolf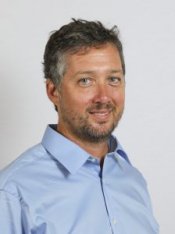 Dr. Jason Adolf is the Monmouth University School of Science's first endowed associate professor of marine science. He joined Monmouth in 2017 after nine years at the University of Hawaii at Hilo, where he served as the chair and associate professor of marine science. Adolf, whose research background is in the field of phytoplankton ecology and evolution, has made significant contributions to the literature in the area of harmful algal blooms. Before going to Hilo, Adolf spent five years at the University of Maryland Institute of Marine and Environmental Technology in Baltimore, conducting harmful algal bloom research that included Chesapeake Bay; the Swan River Estuary in Perth, Western Australia; and the Plymouth Culture Collection of the Marine Biological Association of the UK.
Thomas O. Herrington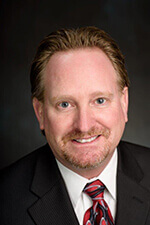 Dr. Thomas O. Herrington is the associate director of the Monmouth University Urban Coast Institute (UCI). Herrington has extensive experience working at the state, regional and national level and is one of New Jersey's leading experts on coastal processes, beach management and ocean engineering. Prior to joining the UCI, Herrington served as the director of the ocean engineering graduate program at the Stevens Institute of Technology from 2007-17 and the director of the New Jersey Coastal Protection Technical Assistance Service from 2002-17. He has more than 25 years of experience in coastal sustainability and hazard mitigation research, including the analysis of storm surge and wave impacts on coastal communities. Herrington has authored or coauthored over 100 journal, outreach and technical publications in the field of coastal and ocean engineering, including the New Jersey Sea Grant Consortium's Manual for Coastal Hazard Mitigation, and is a contributing author to Blue Dunes: Climate Change by Design. He is a contributing scientist to the U.S. Army Corps of Engineers Post-Sandy North Atlantic Coast Comprehensive Study and the New Jersey State Hazard Mitigation Plan. He serves on the FEMA Region II Coastal Outreach Advisory Team and is on the Board of Directors of the American Shore & Beach Preservation Association and the Jersey Shore Partnership. He holds a bachelor's degree in Civil Engineering as well as master's and doctorate in ocean engineering from the Stevens Institute of Technology.
Tony MacDonald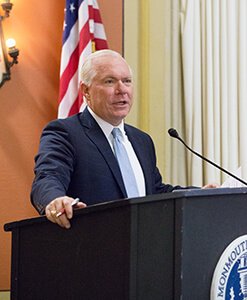 Tony MacDonald is the director of the Monmouth University Urban Coast Institute (UCI). He was previously the executive director of the Coastal States Organization (CSO) from 1998-2005. CSO, based in Washington, DC, represents the interests of the governors of the nation's 35 coastal states and territories on coastal and ocean policy matters. Prior to joining CSO, Tony was the special counsel and director of environmental affairs at the American Association of Port Authorities, where he represented the International Association of Ports and Harbors (IAPH) at the International Maritime Organization on negotiations on the London Convention. Tony has also practiced law with a private firm in Washington, DC, working on environmental and legislative issues, and served as the Washington, DC, environmental legislative representative for the mayor of the City of New York.