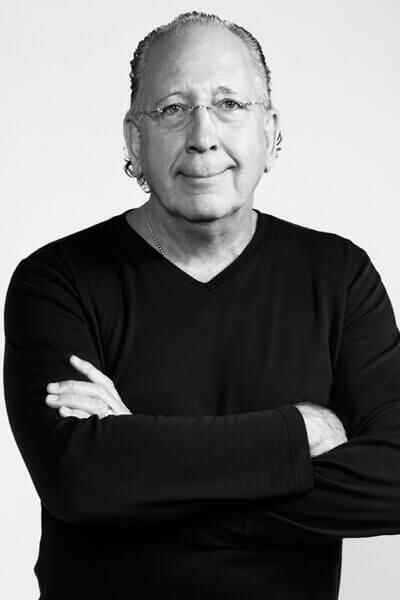 WEST LONG BRANCH, N.J. (Jan. 11, 2017)  – John J. Esposito, chairman and chief executive officer of Warner Music Nashville will deliver the commencement address at Monmouth University's winter commencement exercises and will receive an honorary Doctor of Music degree on Friday, Jan. 13, 2017 at 1:00 p.m. in the OceanFirst Bank Center. More than 400 graduates, 45 percent of whom are receiving graduate degrees, are expected to participate in the ceremony.
The university will also present its Distinguished Alumni Award to Christie Rampone '99 HN '05, the Olympic gold medalist, former captain of the U.S. Women's Soccer Team and one of New Jersey's greatest athletes.
"John Esposito is one of America's most innovative music business executives," said Monmouth University President Paul R. Brown. "He is also a strong advocate for the environment who understands that bottom-line business concerns and green initiatives are not mutually exclusive."
Esposito is chairman and CEO of Warner Music Nashville, a division of Warner Music Group that comprises Warner Bros. Nashville, Atlantic Nashville, and Elektra Nashville. In September 2009, Esposito became the first executive to head the new division, which was created to expand Warner Music's presence in the Nashville music community. He was promoted to chairman and CEO in May 2016.
Prior to joining Warner Music Nashville, Esposito was president and CEO of WEA Corp., Warner Music Group's U.S. sales and retail marketing company, where he was responsible for U.S. sales and marketing activities, distribution and global management and distribution of Warner Music's digital assets.
Esposito previously served as general manager and executive vice president at the Island Def Jam Music Group. He also held a variety of executive positions at PolyGram, Inc.
Esposito earned his Bachelor of Arts degree in English and Journalism from Indiana University of Pennsylvania in 1978. His recognition includes being named the Natural Resources Defense Council's Nature Person of the Year in 2006 for his leadership on environmental issues, and the Distinguished Alumnus from Indiana University of Pennsylvania in 2011. In 2015, he was ranked No. 6 of the 50 Power Players in Nashville by Billboard magazine.
The university will also present its most prestigious alumni award to legendary Jersey Shore athlete Christie Rampone. She was a three-sport standout in soccer, basketball, and field hockey during her time at Monmouth University and is the most capped active soccer player in the world.
"There may be no one who embodies more what it means to be a Hawk than Christie Rampone," said President Brown. "She has proven herself at the highest levels of international athletic competition as a champion while also staying close to her roots, and her legions of fans, in our community. We are always excited to welcome Christie back to campus."
Rampone won her first Olympic medal in her inaugural appearance at the 2000 Games, when the U.S. women's soccer team earned silver. Subsequently, she appeared in the 2004, 2008 and 2012 Olympics and took home a gold medal each time.
In addition to her Olympic appearances, Rampone has competed in five World Cups. A member of the U.S. Women's National Team from 1997 to 2015, she was its captain from 2008 and was a member of the Women's World Cup championship teams in 1999 and 2015. Her appearance in 2015 made her the oldest player ever to appear in a Women's World Cup game. After this victory, accolades for Rampone and the U.S. Women's National Team included the cover of Sports Illustrated, and a historic tickertape parade in New York City – the first time a women's team was so honored.
Born in Ft. Lauderdale, Fla., Rampone was raised in Point Pleasant, N.J., where she was a four-sport high school athlete, competing in basketball, soccer, field hockey and track. At Monmouth, Rampone was a two-time Northeast Conference Player of the Year in soccer (1995 and 1996), and she remains Monmouth's all-time leading scorer in soccer with 79 goals, 54 assists and 212 points. Rampone led the Hawks to a combined 51-11 record over her final three seasons on the pitch. A four-year member of the women's basketball team, she remains tied for the record for most steals at Monmouth.
Rampone, who has remained close to the university since her graduation, was the recipient of an honorary degree for public service in 2005 and was inducted into the university's Athletics Hall of Fame in 2007. In 2015, she was inducted into the New Jersey Hall of Fame.
She, her husband, Chris, and their two daughters continue to make their home in New Jersey. Christie has been a spokesperson for the submarine sandwich chain, Jersey Mike's, since 2012. Rampone and her family have announced plans to open two of the restaurants in Toms River, N.J.