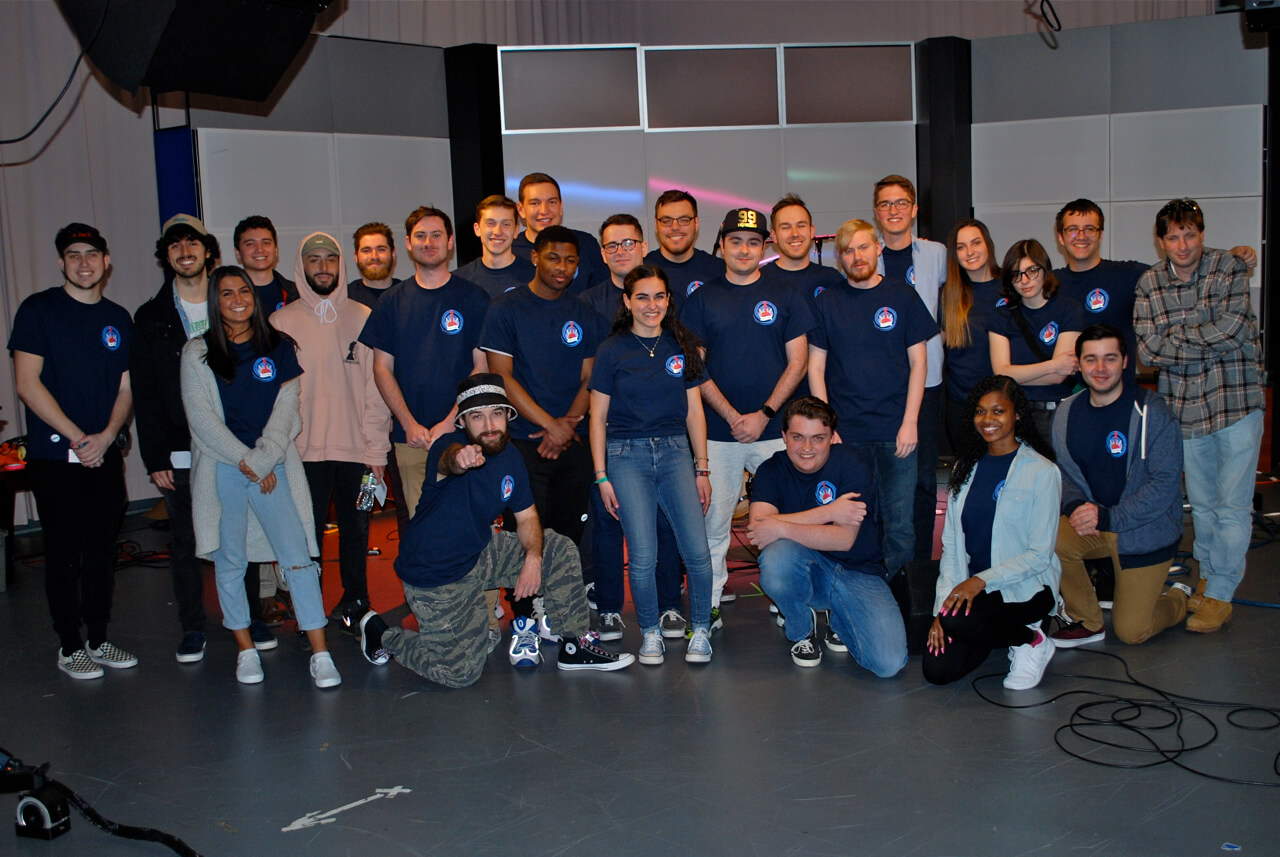 On April 5, Monmouth University's student-run television station, Hawk TV, and student-run radio station, WMCX, hosted Rock 'n' Raise, an annual charity event to benefit the American Cancer Society.
Held in the Monty Television Studio in the Plangere Center, the battle-of-the-bands event featured live performances from four bands: Idle Wave, Sonic Blume, Natalie Newbold from Well Wisher, and Jade Lilitri from Oso Oso. The show was livestreamed on YouTube and simulcast on WMCX.
Dickie Cox, M.F.A., assistant professor of interactive digital media, designed and created an interactive set with his responsive media class. Approximately 40 students participated in organizing the event, along with faculty advisors and staff.
Communication major Hania Sarsar, secretary of Hawk TV, was the executive producer. Associate producers were communication students Josh Miller, Nate Gonzo, and Billy O'Neill.
The event raised $1,600 for the American Cancer Society.