Karen Bright, MFA, professor emerita of Art and Design, will host the solo exhibition, "Within the Anthropocene," at the Center for the Visual Arts (CVA) Gallery at Brookdale Community College, with an opening reception on Nov. 2, from 5-7 p.m.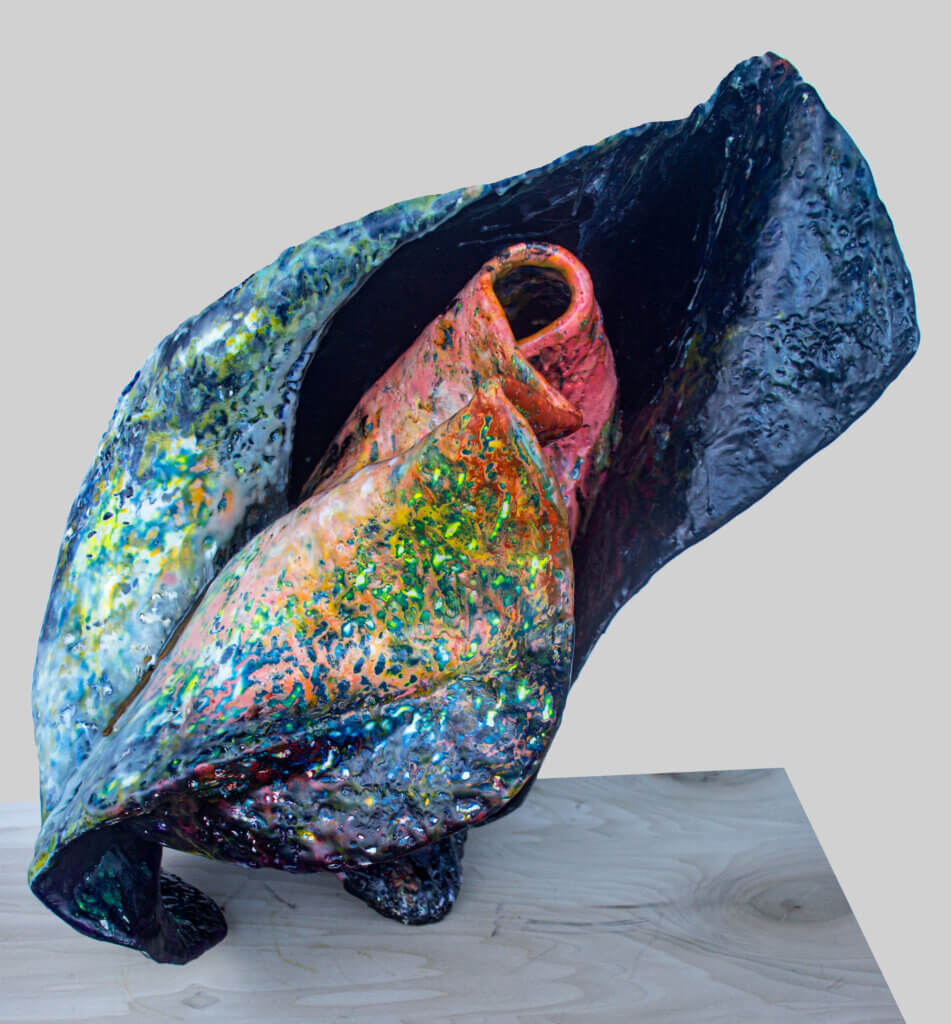 "Within the Anthropocene," showcases diverse artistic mediums, including encaustic, fresco, sculpture, and graphic design, all created by Bright.
The exhibit will open with a powerful series of post-Sandy infographic prints derived from data sources from organizations such as the National Oceanic and Atmospheric Administration (NOAA), NASA, and the United States Naval Observatory.
Bright aims to provide visitors with a space for reflection and contemplation about the challenges our world faces in the 21st century, including climate change, biodiversity loss, and the Anthropocene epoch. Viewers are encouraged to expand their imagination and consider new, sustainable interrelationships between humans, nature, and our planet.
In conjunction with the exhibit, the CVA Gallery will host a series of events and programming, that will be followed by a public encaustic demonstration by Bright and a closing event featuring a "Living Room Conversation on the Anthropocene."
The exhibit will be open to the public through Dec. 6, during CVA operating hours.