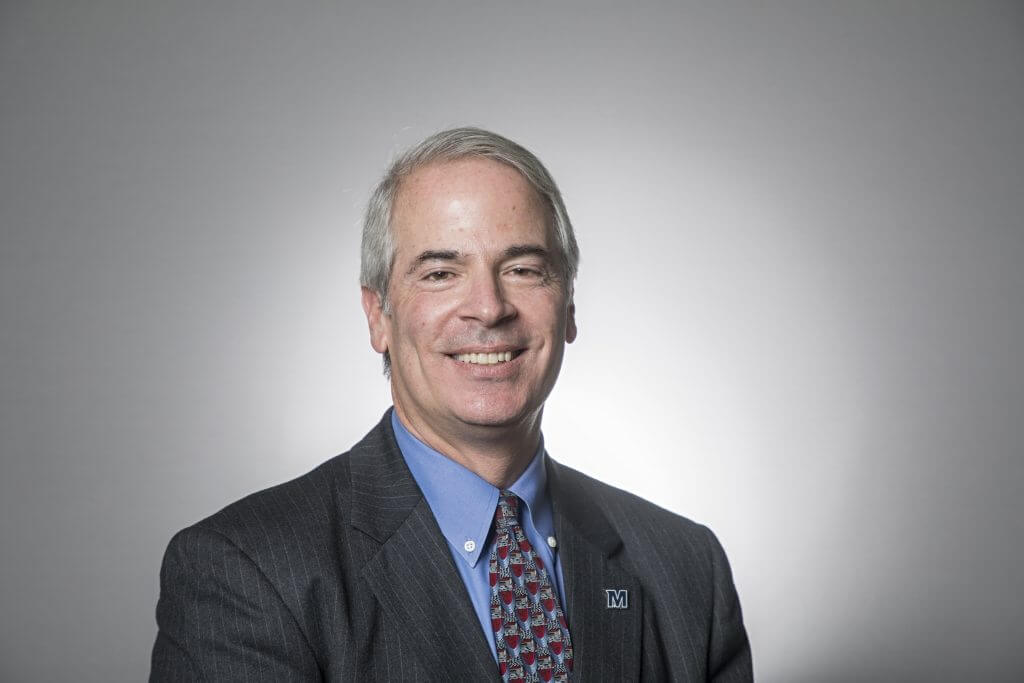 WEST LONG BRANCH, N.J. (March 12, 2018) – Following a comprehensive national search, Monmouth University President Grey J. Dimenna has appointed Jonathan D. Meer as vice president for university advancement, effective March 1, 2018.
A veteran fundraiser and strategic communicator with a strong track record of success, Meer joins Monmouth following a 12-year tenure at Rider University, Lawrenceville, N.J., where his responsibilities included oversight of development, alumni affairs, communications, and public relations for the Lawrenceville and Princeton campuses.
During his time at Rider he was the architect of three mini-campaigns to secure funding for capital projects in excess of $35 million, while increasing giving programs by 69 percent to an annual average of $10 million between 2012 and 2015. He also led recent efforts to secure record levels of support through a Trustee Challenge for unrestricted funds.
"I am delighted to welcome Jonathan to the Monmouth family," President Dimenna said. "Even before his official duties began, he met with our alumni in Florida, engaged with the student-athletes, parents, and supporters of our basketball programs at the MAAC Championships in Albany, and spent quality time with our trustees and senior staff to chart a path for the months and years ahead."
Accepting his charge, Meer noted, "Monmouth University is on a very clear trajectory for success, and it is a privilege to join such a strong team of professionals who are supported by an active and highly effective Board of Trustees."
As vice president of advancement, Meer will champion Monmouth's key fundraising initiatives, with a special focus on raising dedicated funds to support student scholarships and increasing the university's endowment. Meer's responsibilities will also be critical to strengthening engagement efforts with alumni.
A graduate of Williams College, Meer has previously served as vice president for university advancement at the University of the Pacific in Stockton, Calif., where he planned and implemented a $200 million comprehensive campaign, tripling the size of previous fundraising efforts, and as executive director of development at Whittier College in Whittier, Calif.
Meer is an active member of the Council for the Advancement and Support of Education (CASE), the international association of educational institutions. He also serves as a member of the Board for the YMCA of Trenton and the Hopewell Valley Education Foundation.
Meer and his wife, Elyse, live in Pennington, N.J. They are the parents of three children:   Jake (28); Ben (26); and Jesse (17).
About Monmouth University
Monmouth University is the region's premier private coastal university that offers a comprehensive array of undergraduate, graduate and doctoral degree programs in a dynamic and personalized learning environment. Located in West Long Branch, New Jersey, Monmouth University's magnificent coastal campus is approximately one hour from both New York City and Philadelphia. Innovative academic programs, individual faculty attention, and nationally ranked Division One athletics make this private university a great place to find your future. To learn more, visit us at monmouth.edu.