Mary Vaden Eisenstadt, Raymond Klose '77, Valerie Montecalvo, and Christopher Shaw Elected at June Meeting
WEST LONG BRANCH, N.J. (July 24, 2018) — The Monmouth University Board of Trustees elected four new members at its June 21 meeting. Mary Vaden Eisenstadt, Raymond Klose '77, Valerie Montecalvo, and Christopher Shaw commenced service on the board of the private university on July 1, 2018.
"I am excited about the talent and experience our new trustees bring to the board," said Monmouth University President Grey J. Dimenna. "Monmouth continues on a strong upward trajectory, bolstered by leaders dedicated to advancing higher education and scholarship in the region."
"This class of trustees brings outstanding business and leadership experience to the board," said Board Chair Michael Plodwick '82. "Additionally, they bring valuable entrepreneurial perspective to our work. I look forward to working with them to continue to advance the university."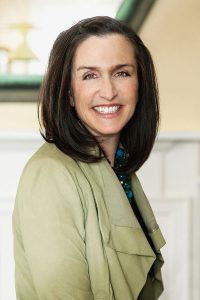 Eisenstadt, of Rumson, N.J., is the CEO and founder of MV's Best, LLC, parent company of Virginia Cocktail Peanuts, a business she created to honor her Virginia upbringing. Prior to founding her business, Eisenstadt had a 10-year career in radio. She is a graduate of Georgia State University, Atlanta, where she earned a bachelor's degree in broadcast journalism. She and her former husband, Jeffrey Eisenstadt, are parents to four children, including son Jack Eisenstadt who played football at Monmouth from 2012 to 2015.
Klose, of Oakhurst, N.J., is the president and CEO of Klose Associates, a full-service marketing communications design and build production firm in West Long Branch, N.J. He is also a managing partner in Meditirinia Properties, West Long Branch, N.J., best known for the commercial real estate development of the "Factory" in West Long Branch. Earlier in his career, Klose worked in new business development for Honeywell, ADT, and Atlas, and was a project manager for Visual Communications Consultants. Prior to his election to the board, he was a member of the Leon Hess Business School Dean's Advisory Council and the Monmouth University Business Council; he will continue serving those councils concurrent with his Board term. Klose earned his Bachelor of Science degree in business administration from Monmouth in 1977. He is married to Estelle Klose.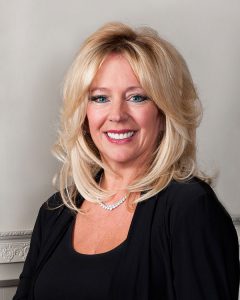 Montecalvo, of Highlands, N.J., is president, CEO, and founder of Bayshore Recycling Corp., Woodbridge Township, N.J. Bayshore Recycling was ranked the No. 12 Top Woman-Owned Company in 2017 by NJBIZ. She also serves as a board trustee for The Nature Conservancy (NJ Chapter), Clean Ocean Action, Monmouth Conservation Foundation, Commerce and Industry Association of New Jersey and Monmouth Medical Center. She and her husband, Frank Montecalvo, have two children, including daughter Nicole Oppelt who earned her bachelor's degree in business administration from Monmouth in 2010.
Shaw, of Rumson, N.J., is the complex manager, managing director for Morgan Stanley in Red Bank, N.J. Prior to assuming his current role, he was a regional sales director for Morgan Stanley in New York and before that served as the complex manager for the state of Arkansas, also with Morgan Stanley. Before his election to the University's Board of Trustees, he served as an associate member of the Monmouth University Athletics Advisory Committee. Shaw is a 1993 graduate of The College of New Jersey (TCNJ), where he earned All-American honors as a football player; He was elected to the TCNJ Athletics Hall of Fame in 2010. He and his wife, Jennifer Shaw, have four children.
The Monmouth University Board of Trustees is composed of 32 regular members who are elected to four-year terms and are divided into four class years. There are currently four Life Trustees as well as three ex officio members. The bylaws also provide for up to 25 Trustees Emeriti. The board operates within the conventional framework of higher education academic governance for independent institutions. Board members are concerned with higher education issues and share a specific and genuine involvement with Monmouth University.