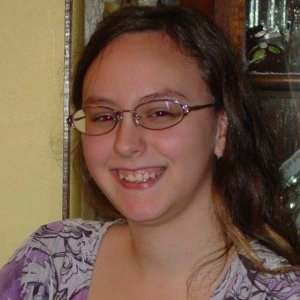 English graduate student Katelyn Snyder was elected as the graduate student liaison of the New Jersey College English Association (NJCEA), an organization representing college English instructors and graduate students, for the 2020-2021 academic year.
In addition to holding an annual conference, the NJCEA sponsors an annual roundtable and publishes Watchung Review, a peer-reviewed journal focused on literature and pedagogical theory and practice in rhetoric and composition.
This year's NJCEA conference, originally scheduled to take place in March, will be instead be held virtually in October. Snyder will present a paper at the conference,"The Life of St. Guthlac and its Translators: A Question of Hlaw," which, according to the paper's abstract, "examines the Modern English translations of Felix's 'Life of Saint Guthlac' in Latin and 'The Life of St. Guthlac' in Old English by Bertram Colgrave and Charles Goodwin, respectively." Snyder wrote the paper for a class on medieval ecocriticisms taught by English Professor Heide Estes, Ph.D.
"I have always found it important for both undergraduate and graduate students to participate in conferences because they are able to give new insights and are the future of the profession," Snyder said. "As an elected NJCEA graduate student representative, I hope to improve upon and continue fostering these important relationships between the professional conference attendees and organizers and the students."
Snyder credited the support of Estes and Associate Professor of English Stanley Blair, Ph.D., as part of her recent success with NJCEA.
"Dr. Estes helped me by providing excellent feedback on my paper that I had submitted for her class, which serves as the foundation for my presentation," said Snyder. "Dr. Blair also helped me by nominating me for the position and assisting me with writing a biography utilized for the election."
Snyder completed her B.A. in English literature and cultural anthropology at Moravian College in Bethlehem, Pennsylvania. She is currently an M.A. student with a literature concentration at Monmouth University.