Jeffrey Christakos, specialist professor and chair of the Accounting Department in the Leon Hess Business School, was named to the NJBIZ Accounting Power 50 list for a second consecutive year. The 2021 Power 50 list recognizes the most influential people in the accounting profession in New Jersey and includes a variety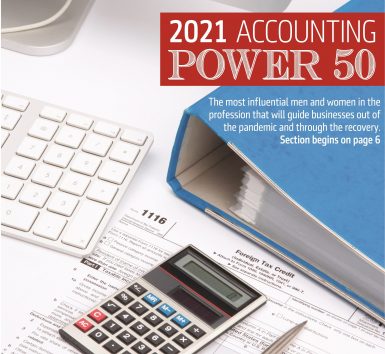 of accounting experts, including corporate executives, members of company leadership teams, educators, and nonprofit professionals.
According to NJBIZ, Christakos "encourages students to be their best and works to continually make improvements to the school's accounting program." He is also credited with starting "the school on the path to having a Certified Financial Planning Board-approved program," and being "the first non-Ph.D. department chair in recent history of the Leon Hess Business School."
Christakos has won numerous awards in recognition of his teaching and volunteer service. He was awarded the 2018 New Jersey Society of Certified Public Accountants (NJCPA) Volunteer of the Year Award and the 2019 NJCPA Exceptional Educator Ovation Award for his exemplary efforts and stellar achievement in advancing New Jersey's accounting profession.
A member of the NJCPA, Christakos has more than 30 years of experience in the accounting and financial services industry. In addition to his role at Monmouth, he is a partner and lead advisor at Westfield Wealth Management.
Christakos earned his MBA from Fairleigh Dickinson University and his B.A. from Seton Hall University.