Steven Bachrach, Ph.D., to join the university in August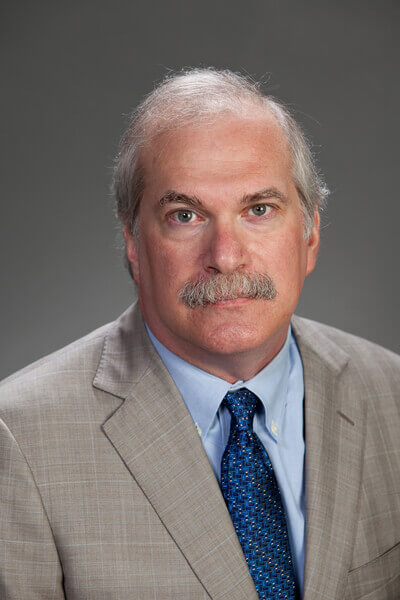 WEST LONG BRANCH, N.J. (July 7, 2016) – Monmouth University has named Steven Bachrach, Ph.D., new dean of its School of Science. Bachrach, an accomplished scholar and researcher with a breadth of academic and administrative leadership experience, will join the University on Aug. 1.
"We are delighted that Dr. Bachrach will apply his considerable talent to this important academic post," said Laura J. Moriarty, Ph.D., Monmouth University provost and vice president for academic affairs. "Under his guidance, the School of Science will continue to advance in line with the ambitious goals of our strategic plan."
Monmouth University's School of Science has approximately 700 students and 50 full-time faculty members across four departments: Biology; Chemistry and Physics; Computer Science and Software Engineering; and Mathematics. School of Science students comprise almost 40 percent of all students affiliated with the university's Honors School.
With a $42 million renovation and expansion of Monmouth's science facilities underway, Bachrach expressed excitement as the school is poised to reap the benefits of the university's largest capital investment in academic facilities. "Coming from Trinity University where we recently completed a science facility with the same architectural firm, I saw firsthand how quality learning space can energize students and faculty alike. I look forward to leading the science departments to fully utilize the new building, and optimizing the new educational methods and new research opportunities the renovations will offer."
Bachrach joins Monmouth University following a 17-year career with Trinity University in San Antonio, Texas, where he was the D.R. Semmes Distinguished Professor of Chemistry, and most recently as assistant vice president for special projects since 2012. During the 2014-15 academic year, Bachrach was an American Council on Education (ACE) Fellow at the University of Redlands in Redlands, Calif., working directly with University President Ralph Kuncl. While at Trinity, he also served as chair of the Department of Chemistry from 2007 to 2012. Prior to that, he served as an assistant, associate, and full professor with tenure at Northern Illinois University.
"We are particularly excited about how Dr. Bachrach's scholarly achievements and administrative leadership experience integrates with our vision as comprehensive university fostering academic excellence and learning beyond the classroom," said Monmouth University President Paul R. Brown, Ph.D. "Dr. Bachrach has demonstrated leadership in areas we believe are strategically important, including programs to identify, inspire, and train aspiring faculty leaders, enhancing the holistic relationship between academic and student affairs, and applying analytical data on student outcomes to benchmark best practices for liberal arts colleges and universities."
Bachrach received his Ph.D. in Chemistry from the University of California at Berkeley and conducted a post-doctoral fellowship at Los Alamos National Laboratory in Los Alamos, N.M. An early adopter of using the Internet as a means for chemistry communication, Bachrach has organized electronic conferences, edited the book "The Internet: A Guide for Chemists," and was the founder and editor-in-chief of the pioneering journal Internet Journal of Chemistry. His research interests are in computational organic chemistry where he has published more than 125 articles, authored the well-received monograph "Computational Organic Chemistry," and received funding from the National Science Foundation and The Welch Foundation.
Bachrach succeeds Michael Palladino, Ph.D., who served in the post for seven years before being named vice provost for Graduate Studies at Monmouth.