AI and Education: How to Navigate with Generative AI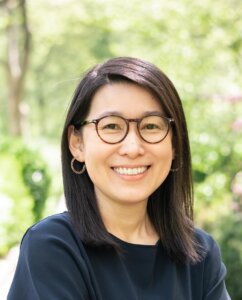 The School of Education Instructional Technology Committee is happy to announce a free webinar about artificial intelligence and its effect on the educational landscape, which will be hosted by Ai Kamei, Ph.D.
How can we navigate through an AI-infused future in education? While it's true that tools like ChatGPT do present genuine challenges for educators, they also offer a chance to reconsider and update our current teaching methods. In this Zoom PD session, we will discuss how we can use generative AI like ChatGPT to update our current practice to support students to thrive in the AI era. Through this PD session, the participants will identify the pedagogical shifts necessary to meet student needs in the AI era, explore tools to save time planning lessons, writing emails, conducting research, and discuss the implications of AI on policies.