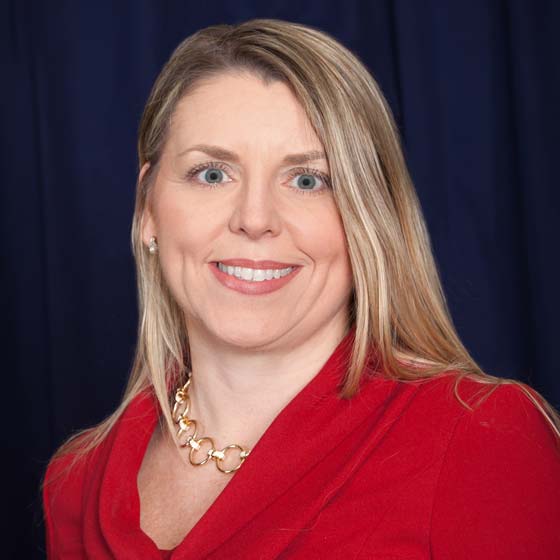 Tara Peters came to Monmouth University in 2015, recruited to establish and build out the university's brand marketing and communications unit. She serves as a member of the president's cabinet responsible for the university's marketing and communications strategy to advance the academic mission, contribute to enrollment and advancement goals, and enhance Monmouth University's overall national and international reputation. Her scope includes: brand management; creative strategy; website design and development; advertising; media relations; public affairs; crisis and issues management; internal and leadership communications; social media; digital communications; university publications; print production; and executive thought leadership activities.
Before coming to Monmouth University, Peters served as global vice president of media relations for the American Cancer Society where she was responsible for leveraging earned news media outreach in support of the Society's lifesaving mission. She moved into this global leadership role in 2013 after 14 years with the organization's Eastern Division, where she oversaw all aspects of the media, marketing, and internal communications efforts in and around the nation's largest media market. Known for her quick analysis and decisive style, Peters is a results-driven staff leader responsible for designing and implementing award-winning communications and marketing programs.
Prior to joining the Society, Peters worked in public affairs for the New Jersey Association of Mental Health & Addiction Agencies, as well as in agency advertising with Farago + Partners in New York. She is also a former journalist, having earned her reporting chops as a writer with newspapers in the Midwest and on the East Coast. Peters earned undergraduate and graduate degrees in communications, journalism and public relations from Monmouth University.
Education
M.A., Monmouth University
B.A., Monmouth College