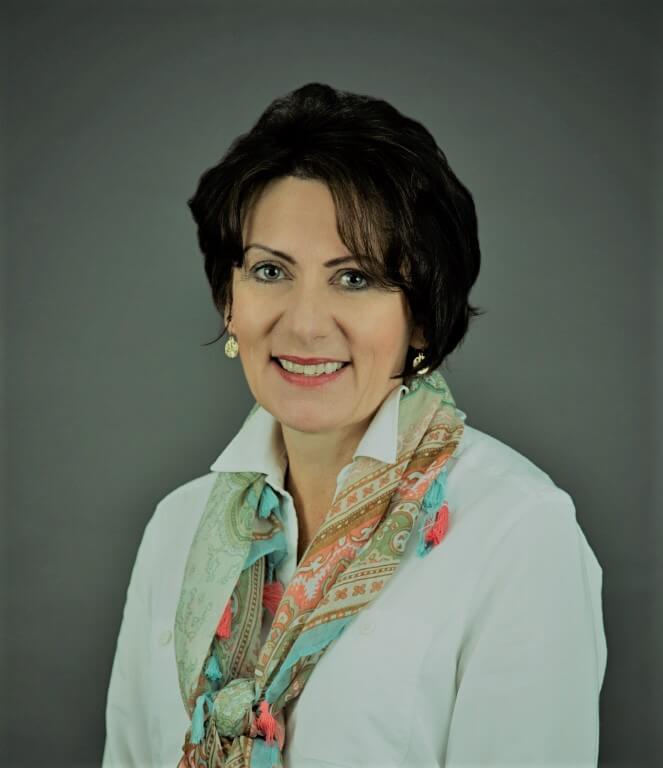 Dr. Morris' research interests include development of student self-efficacy in writing, emergent writing development of bilingual early childhood, and service learning. Dr. Morris is currently serving as Chair of the Department of Curriculum & Instruction in the School of Education.
Before appointment at Monmouth University, Dr. Morris served as a teacher in private, public, and Head Start educational levels from preschool through elementary grades in Missouri, Pennsylvania, and New Jersey. She has served as an adjunct, teaching developmental English, reading and writing in adult education at Brookdale Community College and Ocean County College. Dr. Morris' background has also afforded opportunities to teach English Language Learners, recognition as Teacher of the Year, and serving on the early childhood research team for the National Institute for Early Education Research. Dr. Morris has continued to expand focus with online learning platforms by completing Quality Matters certification for teaching online and serving as an Online Learning Faculty Educator through CETL at Monmouth University.
Dr. Morris has been integral in establishing and expanding a service-learning partnership with Amerigo A. Anastasia Elementary School in Long Branch, New Jersey. The service-learning partnership provides an opportunity for teacher candidates to begin classroom experiences as mentors before required clinical practice hours. Under Dr. Morris' leadership, the service-learning initiative has extended partnership with New Jersey Literacy Volunteers of America to provide English language classes for parents of the children represented in the partnership.
In Spring 2020, Dr. Morris collaborated to conduct a culture walk in the Long Branch community for teacher candidates. Dr. Morris continues to serve as a Service-Learning Faculty Fellow, CETL.
Education
Ed.D. in Education with a Specialization in Teacher Leadership, Walden University
M.A. in Education with Specialization in Literacy, Walden University
Books
Follow in My Footsteps (Memoir of Holocaust Survivor) – Pending Publication
Student Perceptions of Self Efficacy as a Developing Writer
Teachers' Perceptions of Emergent Writing Instruction in the Preschool Classroom
Let Me Learn
Presentations/Invited Talks
CETL: How Learning Works, Book Chapter Presentation – How Learning Works, Chapter 7 Promoting Learner Self-Direction 03/26/18
Spring New Jersey Future Educators Association Conference, Monmouth University 05/31/17
Stick Kid Goes to Preschool, Break-out session Vocabulary in the Developmental English College Classroom, Faculty Roundtable, Ocean County College, Toms River, NJ, 2017
Spring Symposium, Early Childhood Educators, Brookdale Community College, Vistual Literacy for Emergent Writers, 2007
Professional Associations
Association of Supervision and Curriculum Development
American Association of Colleges for Teacher Education
National Association for Education of Young Children
New Jersey Association of Early Childhood
New Jersey Association of Supervision and Curriculum Development
The National Society of Leadership and Success
Grant Support/Academic Funding
(2018) SOE Transformative Learning Grant – Utilizing Parental Learning Styles to Help Parents Help Their Children
Courses
Recently Taught Classes
2023 Fall
2023 Summer E
2023 Summer B
2023 Spring
2022 Fall
2022 Summer E
2022 Summer B
2022 Spring
2021 Fall
2021 Summer E
2021 Summer B
2021 Spring
2020 Fall
2020 Summer E
2020 Summer B
2020 Spring
Frequently Taught Classes