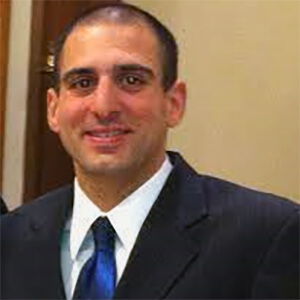 Ron Iammartino is an Adjunct Professor at Monmouth University teaching Strategic Management.
He holds a Ph.D. in Systems Engineering from George Washington University, an MA in Quantitative Methods from Columbia University, MBA in Finance from Monmouth University, and is a BS from the U.S. Military Academy at West Point.
Professor Iammartino is an active-duty U.S. Army Signal Officer and most recently served as the Army War College Fellow at Princeton University, NJ. He has previously served as the Commander for 50th Signal Battalion, Fort Bragg, NC and as an Action Officer on the Joint Chiefs of Staff and the Department of Army Staff in Washington, D.C.
His prior published work focuses on agent-based and statistical modeling for IT systems and organizational design.
Courses
Recently Taught Classes
2021 Fall
2021 Spring
Corporate Governance and Organizational Ethics – BM 660
Ethics, Diversity, and Social Responsibility – BM 327
2020 Fall
Corporate Governance and Organizational Ethics – BM 660
Frequently Taught Classes
Corporate Governance and Organizational Ethics (BM 660)