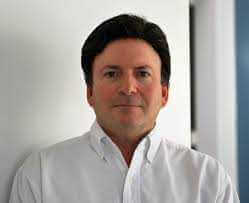 Paul Myerson has been an Instructor of Management at Monmouth University since 2017. He holds a B.S. in Business Logistics from Pennsylvania State University and an MBA in Physical Distribution from Temple University. Professor Myerson has an extensive background as a supply chain and logistics professional, consultant, and teacher (most recently at New Jersey City University, Kean University, and Lehigh University).
Prior to joining the faculty at Monmouth University, Professor Myerson has been a successful change catalyst for a variety of clients and organizations of all sizes. His 30 years of experience in Supply Chain Management, Logistics Strategies, and Operations Systems have resulted in bottom-line improvements for companies such as General Electric (GE), Unilever, and Church & Dwight (Arm & Hammer).
Professor Myerson created and has marketed a Supply Chain Planning software tool for Windows to a variety of companies worldwide since 1998 and also writes a column on Lean Supply Chain for Inbound Logistics Magazine and a blog for Industry Week magazine.
Education
MBA, Temple University
B.S., The Pennsylvania State University
Books
"Omni-Channel Retail and the Supply Chain: Working Together for a Competitive Advantage", Productivity Press, copyright 2020.
"Lean Demand-Driven Procurement: How to Apply Lean Thinking to Your Supply Management Processes", Productivity Press/Taylor & Francis, November 20, 2018.
"Lean and Technology: Working Hand in Hand to Enable and Energize Your Global Supply Chain, Pearson, copyright 2016.
Contributor, "The Routledge Companion to Lean Management", (Routledge), Chapter 36 – Lean Retail, copyright 2016.
"Supply Chain And Logistics Management – Made Easy", Pearson, copyright 2015.
Contributor, "The ASQ Supply Chain Management Primer", Chapter 7 – Supply Chain Management Processes (American Society for Quality), copyright 2013.
"Lean Wholesale and Retail", McGraw-Hill, copyright 2014.Lean Supply Chain and Logistics Management simulation training game and training package, Enna.com, copyright 2012-13.
"Lean Supply Chain & Logistics", McGraw-Hill, copyright 2012.
Courses
Recently Taught Classes
2022 Summer E
2021 Fall
2021 Summer E
2021 Spring
2020 Fall
2020 Summer E
2020 Spring