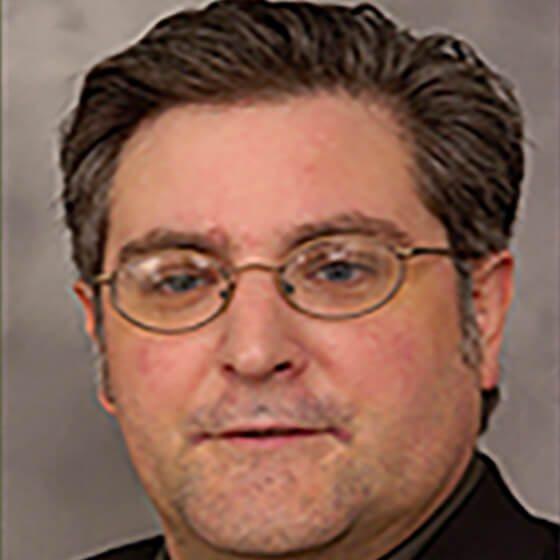 Patrick L. O'Halloran, Ph.D.
---
Department

Office

Bey Hall 257

Phone

Email
Patrick L. O'Halloran, Ph.D.
Patrick L. O'Halloran is an Associate Professor of Economics. He teaches principles of economics, managerial economics, and labor economics.
His primary research areas are labor economics, health economics, discrimination, and human resource management issues and their relation to labor market outcomes. He has published articles on these and other topics in the Journal of Human Resources, Labour: Review of Labour Economics and Industrial Relations, and International Journal of Manpower. He has also contributed a chapter to Product Market Structure and Labor Market Discrimination (SUNY Press).
Research Interests
Primary Fields: Labor Economics, Applied Microeconomics, Econometrics
Secondary Fields: Health Care Economics, Growth and Development
Publications
Books
(Chapters) "Discrimination, Market Structure and Payment Schemes" 2006. in Product Market Structure and Labor Market Discrimination, Edited by John S. Heywood and James H. Peoples, SUNY Press, State University Plaza, Albany, NY, ISBN: 0-7914-6623-X
Scholarly Articles
Patrick L O'Halloran. 2008. "Gender Differences in Formal On-The-Job Training: Incidence, Duration, and Intensity" Labour: Review of Labour Economics and Industrial Relations, Vol. 22, Issue 4
Patrick L. O'Halloran and David J. Bashaw. 2006. "The Determinants of U.S. Physician Board Certification" International Journal of Manpower, Vol. 27, Issue No.7: 624 – 646
Patrick L. O'Halloran and John S. Heywood. 2005. "Racial Earnings Differences and Performance Pay" Journal of Human Resources, Vol. 40, No. 2: 435- 452
Book Review: "Labor Standards in the United States and Canada" by Richard N. Block, Karen Roberts, and R. Oliver Clarke, Eastern Economic Journal, Vol. 32, No. 3: 569-570
Presentations/Invited Talks
Eastern Economic Association 2008 Annual Meeting: Presentation, Session 13: "Performance Pay and the Latitude for Racial Discrimination"
Eastern Economic Association 2007 Annual Meeting: Presentation, Session 167: "The Impact of Pension Coverage on Formal Company Training"
Midwestern Economic Association 2006 Annual Meeting: Presentation, Session 4d: "Do Performance Pay Workers Experience Less Job Turnover and Longer Tenures?"
Midwestern Economic Association 2005 Annual Meeting: Presentation, Session 1A: "Gender Differenced in the Receipt of On-the-Job Training: A Hazard Rate Approach"
Fourth Annual Global Understanding Convention, 2005: Panel Discussion, "Worker Voice in a Global Economy"
Midwestern Economic Association 2004 Annual Meeting: Presentation, Session 1i: "The Determinants of Physician Board Certification" with David J. Bashaw
Additional Information
Working Papers & Manuscripts:
"Performance Pay and Worker Satisfaction" (With John S. Heywood)
"The Impact of Pension Coverage on Formal Company Training"
"IT Use and Physician Satisfaction" (With David J. Bashaw)
"Do Performance Pay Workers Experience Less Job Turnover and Longer Tenures?"
"Do Unions Really Object to Performance Pay?" (With John S. Heywood)
"Private Sector Training and State Dependence: A Longitudinal Approach"
"Tuition Elasticity of Demand for Traditional and Distance (Online) Education"
"Income Inequality in the United States: 1947 to Present"
"Performance Related Pay and Tenure Profiles" (With John S. Heywood)
"Perceived Discrimination and the Decision to Board Certify Among Minority Physicians" (With David J. Bashaw)
Courses
Frequently Taught Classes
Recently Taught Classes
2022 Spring
2021 Fall
2021 Summer B
2021 Spring
2020 Fall
2020 Summer E
2020 Summer B
2020 Spring
2019 Summer B
2019 Spring