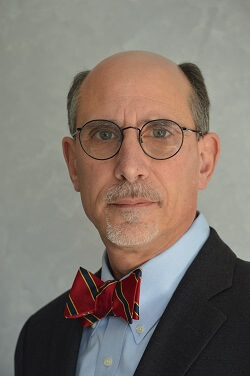 Michael Tarullo's Alumni Profile
Education
M.S., Monmouth University
B.S., New Jersey City University
Research Interests
Professor Tarullo's primary interest lies in the teaching of geology. He is interested in the application of software engineering to the geological sciences for educational purposes and also for research. He also serves as a guide for educational and community groups visiting the Rowan University Fossil Park in Sewell, New Jersey.
Professor Tarullo is also actively involved in creating a high-quality collection of rocks and fossils that can be used in the teaching of geology at Monmouth University. He started the collection locally by collecting from locations in New Jersey but has since expanded the scope of the collection to locations he visits while traveling in the United States.
He is also interested in regional geology and developing a deeper understanding of the geologic history of various geologic regions of the United States, including the geology of New Jersey, the geology of the Colorado Plateau, and the geology of the Rocky Mountains.
Upper Left: Professor Tarullo photographs cross bedding in a mass wasted boulder of the Navajo Sandstone in the summer of 2015. Zion National Park, Utah.
Right: On a field trip in fall 2014 with students from SC130 Professor Tarullo explains how New Jersey Triassic-Jurassic alluvial fan deposits represent ancient arid climates. Pebble Bluffs, Milford, New Jersey.
Lower Left: Professor Tarullo describes the Triassic-Jurassic development of the Newark Basin to Dr. Kayla Lewis (foreground) and her students in the School of Science Summer Research Program in 2015. Garrett Mountain, Paterson, New Jersey.
Courses
Recently Taught Classes
2023 Fall
2023 Spring
2022 Fall
2022 Spring
2021 Fall
2021 Spring
2020 Fall
2020 Spring
Frequently Taught Classes
Diamonds, Drilling and Dinosaurs: Introductory Geology (GL 100)