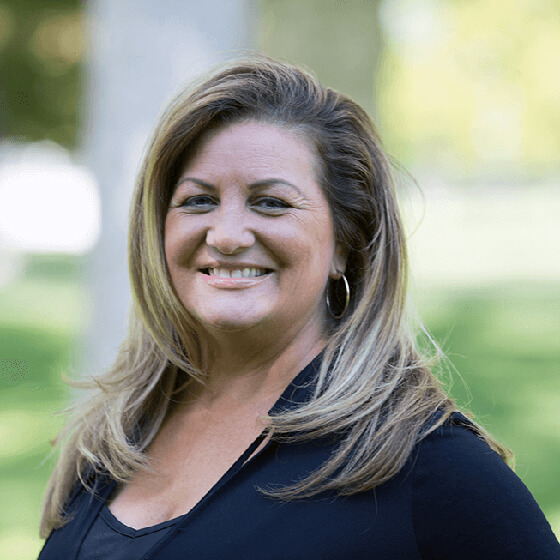 Dr. Meredith Miller-Riddle graduated from Monmouth University with an Ed.D. in Educational Leadership in 2019 and a Master's Degree in American History in 2007. Dr. Riddle was a teacher for 17 years within Long Branch Public Schools having taught grades 3-12 in each level school, (Elementary, Middle and High) and has also served as Social Studies Department Chair. Dr. Riddle was awarded New Jersey American History Teacher of the Year (DAR 2019), Teacher of the Year in 2017, and District Teacher of the Year 2007 as well as Veteran's Teacher of the Year for Monmouth County 2008. Previous work awards have included induction into the Delta Kappa International Honors Society for Women Educators and nominated for the Martin Luther King Jr. Award 2014. She is a published author, "Learning About the World is Much More Important": Project-Based Learning as Core Assessment, in the book Best Practices in Social Studies Assessment. Currently, she is Assistant Dean for E-Learning at Ocean County College.
Education
Ed.D., Educational Leadership, Monmouth University
Scholarly Articles
Henning, J. E., Bragen, B. F., Jr., Mulvaney, T., George, W. O., III, Duffy, G., Aldarelli, E., Grabowski, C., Harriott, W., Riddle, M., Falco, J., Heaney, P., Earle, C., Foster, L., & Borlan, C. (2018). The Monmouth University partnership: Redesigning practice. School-University Partnerships: The Journal of the National Association for Professional Development Schools, 11(1), 3-8.
Kim, J. & Riddle, M. (2017). "Taking ownership of their learning": Three examples of performance-based social studies assessment. In M. Pearcy (Ed.), Best practices in social studies assessment (pp.107-116). Charlotte, NC: Information Age Publishing.
Courses
Recently Taught Classes
2020 Fall
Human Resource Management and School Finance – EDL 532