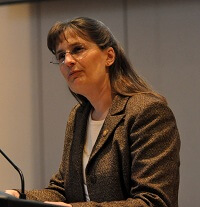 Judith L. Nye, Ph.D.
Faculty Director, First Year Seminar
Associate Vice Provost, Academic Foundations - General Education
Associate Professor, Department of Psychology, School of Humanities and Social Sciences
---
Department

Office

Phone

Email
Judith L. Nye, Ph.D.
Dr. Nye's specialization is in experimental social psychology with primary interests in social cognition and group dynamics. She teaches First Year Seminar and a variety of psychology courses.
Education
Ph.D., Virginia Commonwealth University
Research Interests
Current research focuses on small group processes, leadership, and student success in college.
Awards
Distinguished Teaching Award Recipient
Courses
Frequently Taught Classes
Recently Taught Classes
2019 Fall
2018 Fall
2017 Fall