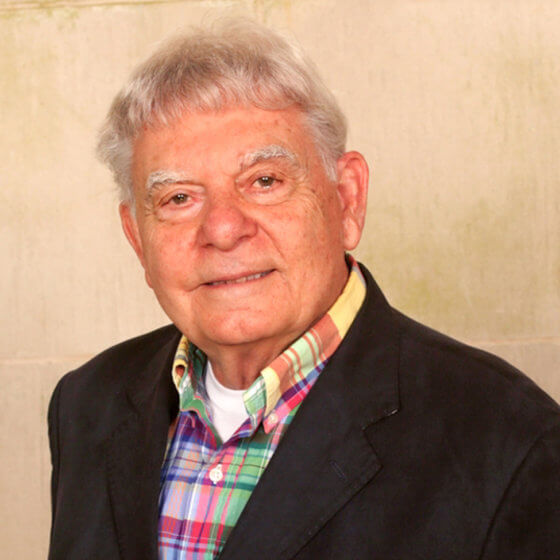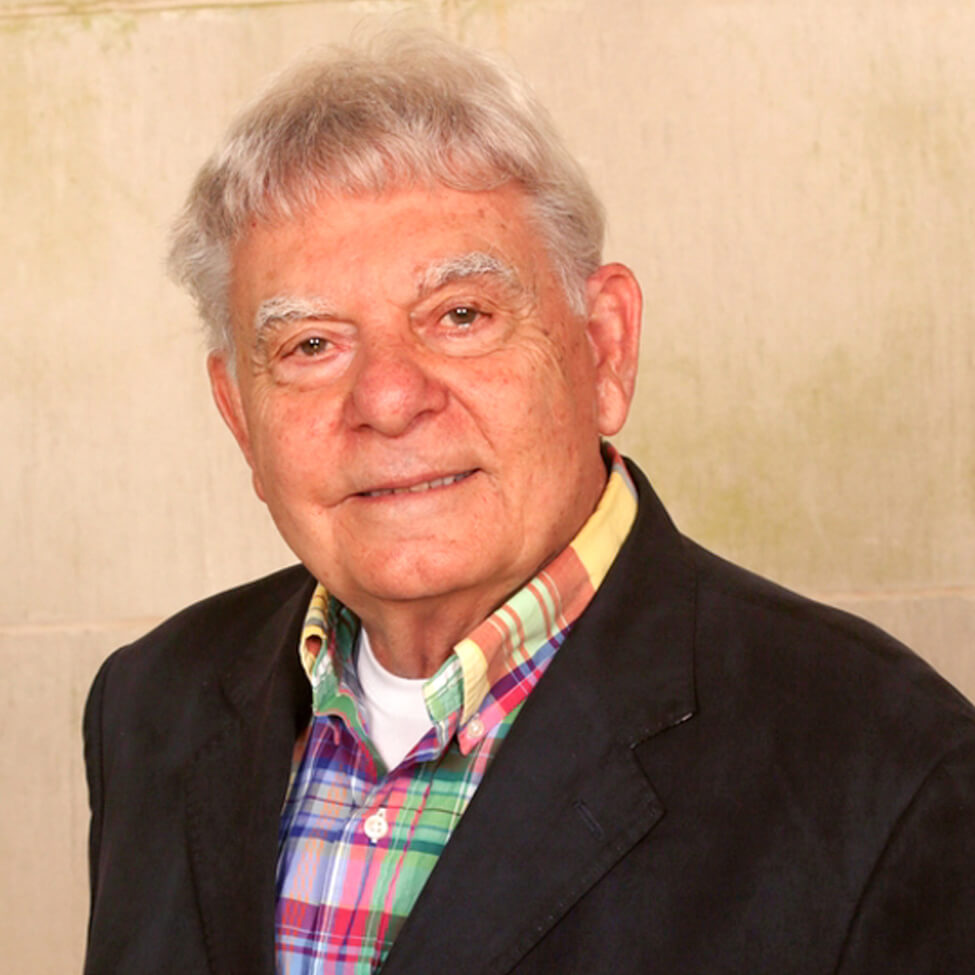 Joseph B. Mosca, Ed.D.
---
Department

Office

Bey Hall 157

Phone

Email

View CV
Joseph B. Mosca, Ed.D.
Joseph B. Mosca, Associate Professor, Department of Management and Marketing at Monmouth University's School of Business Administration, is a member of the graduate faculty. Dr. Mosca earned his doctorate at New York University with a focus on management, technology, and education. He also holds New Jersey State teaching certification.
He specializes in human relations and the effects of technology and education on management and organizational behavior. Current research interests are the interactive effects of technology and education relating to employees and management. Included in his research are the effects of the global marketplace on organizational structures and their cultures. This research is complemented by more than twenty-five years of corporate-level administration in diverse areas: human resources, operations of services, operations of manufacturing, procurement, inventory control systems, office technology systems analysis, and marketing. As a practitioner, his role of corporate director of operations services included areas such as: supermarkets, warehousing and distribution, human resources, discount stores, incentives programs, labor relations, and materials handling management.
Current major areas of teaching experiences are: human resource management, human relations, management and organizational behavior, coaching and team development, and management of technology. In addition to responding to the dynamic changes in the management of human resources, he has developed a course in human relations with a focus on leadership, cultural diversity, employee needs, education, benefits, and the legal environment.
Scholarly accomplishments include winning The Academy of Strategic and Organizational Leadership Distinguished Paper Award, and publishing articles in the New England Business Journal, the Journal of Public Personnel Management, the Journal of Management in Practice, the Future Research Quarterly, and the Journal of Employment Counseling. Dr. Mosca has presented papers at Moscow State University (USSR), The University of Paris (France), and The University of Dublin (Ireland).
He has been the recipient of teaching awards, is a member of the Association of Management and the Human Resource Association, and is a peer reviewer for The New England Business Journal and the Association for Global Business Journal.
---
Dr. Joseph B. Mosca Scholarship Award
Bryan Duarte Wins the First Ever Dr. Joseph B. Mosca Scholarship Award
By: Richard Luongo
On Wednesday, April 10th, the Delta-Beta Chapter of Sigma Pi Fraternity awarded its first annual Dr. Joseph B. Mosca Scholarship Award. The award is named for Dr. Mosca, Chairman of the Department of Management and Decision Sciences in the Leon Hess Business School and long-time faculty advisor of Sigma Pi at Monmouth University. Dr. Mosca is not just the longest serving faculty advisor to a student group out of any student group on campus (Dr. Mosca began his service as faculty advisor in 1989), he is a source of support, dedication, input, guidance, and good company that all the brothers appreciate.
Dr. Mosca is also a fully initiated member of the fraternity. In recognition of his contributions as faculty advisor, he has won countless Most Outstanding Advisor Awards from Monmouth University and in 2008 he was awarded the Dr. Robert Burns Most Outstanding Faculty Advisor in the entire Sigma Pi Fraternity, International. When the alumni of Sigma Pi at Monmouth decided to create a new scholarship based on leadership, academic excellence, and community service, creating an award in Dr. Mosca's name was the obvious choice. Not only is Dr. Mosca actively engaged in advising the undergraduate chapter of Sigma Pi, he keeps his door open for any alumni brothers looking for advice or good company.
David Reale, a university alumnus and member of the Monmouth University Board of Trustees, and Joseph V. Palazzolo, also an alumnus and the chapter's alumni advisor since 2003, attended the April 10th meeting to announce that senior member Bryan Duarte was given the honor of winning the first ever Dr. Joseph B. Mosca Scholarship Award. After winning the award, Bryan commented: "I am grateful and honored to be winning the first ever Dr. Joseph B. Mosca Award. First, I would also like to thank Dr. Mosca for all of his support. Dr. Mosca, you are not just our advisor but also our wise brother who oversees us and gives good advice. Moreover, I would also like to thank Dave Reale for being a supportive brother who helps us go participate in national events and gives us valuable feedback. As the first winner of this award, I want to send a message to everyone to be overachievers, get involved, be exemplary members of the community, and work their hardest because it feels great to create many close genuine connections, give back, and gain real world experience. " Bryan is graduating in January 2013 with a Bachelor of Science Degree in Finance and a Minor in Information Technology. Bryan is also a member of the Monmouth EOF Scholarship Program – a program designed to give intelligent and active high school students from financially underprivileged families an opportunity at a higher education. On the EOF Scholarship Program, Duarte commented: "I am very thankful for the program because it is the reason I was given the opportunity to take advantage of my time at Monmouth." In return for their support of his education, Bryan maintains a high GPA and has been inducted into two honor societies all while projecting a positive image on campus.
In terms of being active on campus, Bryan has been an SGA senator, the last Greek Senate Vice President, the Sigma Pi recruitment chairman, and the most recent Past Chapter President of Sigma Pi. In the Greek Senate, Bryan led six chairmen and worked as a team to increase community service and positive exposure of the Greek community. During his term as Chapter President of Sigma Pi, the chapter achieved a ranking as one of the Top 25 chapters in the nation and won an award for the biggest percentage increase in membership of any chapter in the nation. Also, the chapter's executive committee –which Bryan directly managed – was rated one of the top 3 most efficient executive committees in the nation. On campus, Bryan was 2012's Greek Man of the Year.
As his term as Chapter President came to an end, Bryan stayed highly involved by leading, organizing, and influencing the chapter's Superstorm Sandy Relief program. This program raised the most funds out of any student organization and generated countless hours of community service to help people in need around the Monmouth area.
Education
Ed.D., New York University
M.A., Montclair State College
B.A., Montclair State College
Publications
Scholarly Articles
Mosca, Joseph, B., Curtis, Kevin, P., Savoth, Paul, G., (2019). " New Approaches to Learning for Generation Z," Journal of Business Diversity, Vol.19, No. 3, 2019
Flaming, Linda, Mosca, Joseph, (2019). "Should Accounting Majors Have Human Resource Training in Compliance, Coaching, Team-Building and Mentoring Skills?", Journal of Higher Education Theory and Practice, Volume 19, Issue 5
Mosca, Joseph, B., Curtis, Kevin, P., (2018). "Student Engagement as a Learning Approach for the Up-And-Coming Generations,", Inderscience Submissions Education Journals (In Review process)
Mosca, Joseph, B., Curtis, Kevin, P., (2018). "Classroom of the Not to Distant Future," (Working paper near completion)
Mosca, Joseph, B., Bordelon, G., R., (2017), "Human Resource Managers Detect Management & Legal Disadvantages to Outsourcing, "Business, Management and Economics Research, ISSN €: 2412-1770, ISSN (p): 2413-855X, Vol. x, No. x, pp: 2017.
Rosenberg, S., Mosca, J., (2016). "Risk Management in College Fraternities: Guidance from Two Faculty Advisors," Journal of Contemporary Issues in Education Research,.
Mosca, J., De Jesus, F., (2015). "Human Resource Managers and Organizational Leaders Must Have Generational Awareness: What Do They Have To Know?" International Journal of Education and Social Science, Volume 2, Issue 6, ISSN 2410-5171.
Mosca, J., Puches, L, Buzza, J., (2015). "Human Resource Managers Implement Effective Organizational Change Through Leadership & Process Management," International Journal of Management & Information Systems, Fourth Quarter, Volume 19, Number 4, pp 115-122.
Mcmanus, J. & Mosca, J. B., (2014), "Strategies to Build & Improve Employee Engagement," International Journal of Management & Information Systems, Volume 19, No. 1, pp. 37-42.
Mosca, Joseph, B., Buzza, John, (2013), "Clothing and the Affects on a Teacher's Image: How Students View Them," Journal of Contemporary Issues In Education Research," Volume 6, Number 1, pp.59-65.
Ball, Daniel, Mosca, joseph, Paul, David, (2013). "Evaluating The effectiveness Of Audio In Hybrid Courses," American Journal Of Business Education, Volume 6, Number 1, pp. 73-84.
Professional Associations
Kappa Delta Phi — Honor Society
Omicron Delta KappaEpsilon Phi Tau — Technology Honor Society
New England Business Journal
Human Resource Association (2003-2006)
International Society for Research in Healthcare Financial Management (2000-2003)
The Journal of International Learning (2008)
Awards
Who's Who Among America's Teachers Awards, 2002 through 2005Beta Gamma Sigma :Teaching Award," 2006
Courses
Frequently Taught Classes