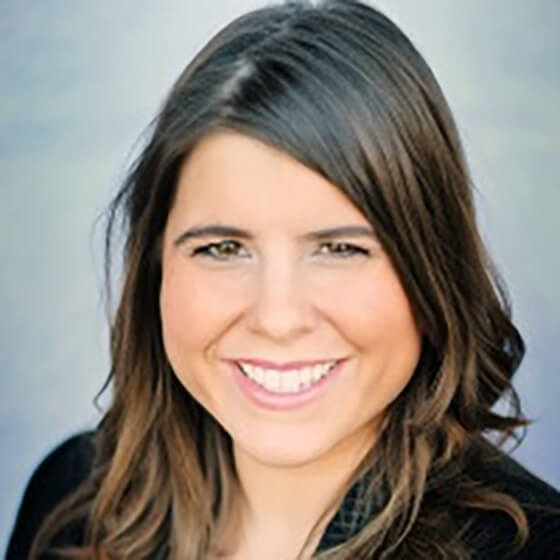 Jamie L. Goodwin-Uhler, Ph.D.
Specialist Instructor
Field Placement Developer & Coordinator
---
Department

Office

Phone

Email

View Lab Site
Jamie L. Goodwin-Uhler, Ph.D.
Dr. Goodwin is a counseling psychologist who is originally from Pennsylvania. She was trained as a clinician. She is a postdoctoral associate at Mosaic Psychological Associates, LLC and Assistant Director of Making Daughters Safe Again, a nonprofit organization providing education to professionals, survivors and the general public on the topic of mother-daughter sexual abuse. She currently serves as Field Placement Developer and Coordinator and First Year Advisor, and is a principal investigator in the Clinical Psychology Research Center. Her non-psychology activities include wine-tasting, travel, Candy Crush, enjoying time with her family, and having lively online discussions about television programs.
Education
Ph.D., Ball State University
M.S., Loyola University
B.A., Susquehanna University
Research Interests
Attachment theory, friendships and relational aggression/victimization, gender issues and feminism, sexual trauma, and perceptions of leisure activities.
Publications
Presentations/Invited Talks
Hatchard, C., & Goodwin, J. (2016, May). Mixed signals: Exploring the impact of same-sex abuse on identity formation and relationships. Pre-conference institute presented at the 3 rd Annual Contemporary Relationships Conference & Expo: Austin, TX.
Hatchard, C., & Goodwin, J. (2016, February). Beyond Sybil: Explaining DID to singletons and why it matters. Presented at the 6 th Annual Healing Together Conference by An Infinite Mind: Orlando, FL.
Goodwin, J. (2015, September). I see what you did there: The effective use of video examples in the teaching of psychology. Presented at the Atlantic Coast Teaching of Psychology Conference, Red Bank, NJ.
Goodwin, J., & Hatchard, C. (2014, October). Stereotypes and stigma in internet television fan culture. Presented at the 2014 Film & History Conference, Madison, WI.
Hatchard, C., Goodwin, J., Muniz, L., & Siddall, E. (2014, August). Speaking about the Unspeakable: Addressing Female-Female Sexual Abuse. Full-day conference presented at First 5 Family Resource Center, Madera, CA.
Goodwin, J.L., & Morecraft, J. (2014, May). Psychological disorders: What they are and how to help. Invited lecture presented at Marlboro High School, Marlboro, New Jersey
Hatchard, C.J., Goodwin, J.L., & Branick, A. (2013, November). Therapeutic considerations within the context of mother-daughter sexual abuse and the role of eating disorders. Invited lecture presented at The Renfrew Center, Coconut Creek, FL
Courses
Frequently Taught Classes