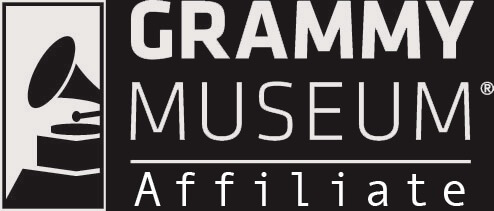 Monmouth University is proud to be one of only 14 GRAMMY Museum higher education affiliates in the US. The GRAMMY Museum affiliation offers access to GRAMMY Museum content for educational purposes, curriculum resources, research programs, professional development seminars, collaborative marketing and promotions, project-based learning, and unique opportunities for students and teachers.
Bob Santelli '73 HN '14, a former professor and Founding Executive Director of the Los Angeles-based museum, facilitated the partnership and launched the program at Monmouth University in 2014. "With the GRAMMY Museum's University Affiliates program, we're inviting educational institutions to engage in a unique resource-sharing opportunity" said Santelli about the partnership. It also gives students connections to industry internship and employment possibilities, as well as yearly on-campus special events.
"This affiliation is really so aligned with our vision for growth in the music and theater arts department and as we add links to the outside partners and provide real-world elements to our department," said Joe Rapolla, chair of the Music & Theater Arts Department. "And it's also aligned with the university's strategic plan as we continue to provide a unique and transformative learning experience and environment for our students."
Monmouth University was among the museum's first group of education affiliates nationwide. Others include the University of Southern California, Oregon State University, Berklee College of Music and Yale University.
The GRAMMY Museum in Los Angeles debuted in 2008, in conjunction with the 50th anniversary of the GRAMMY Awards. The 30,000 square-foot museum contains four floors of interactive and multimedia exhibits dedicated to music, the creative process, the art and technology of the recording process, and the history of the GRAMMY Award.
To learn more about the GRAMMY Museum, visit www.grammymuseum.org.