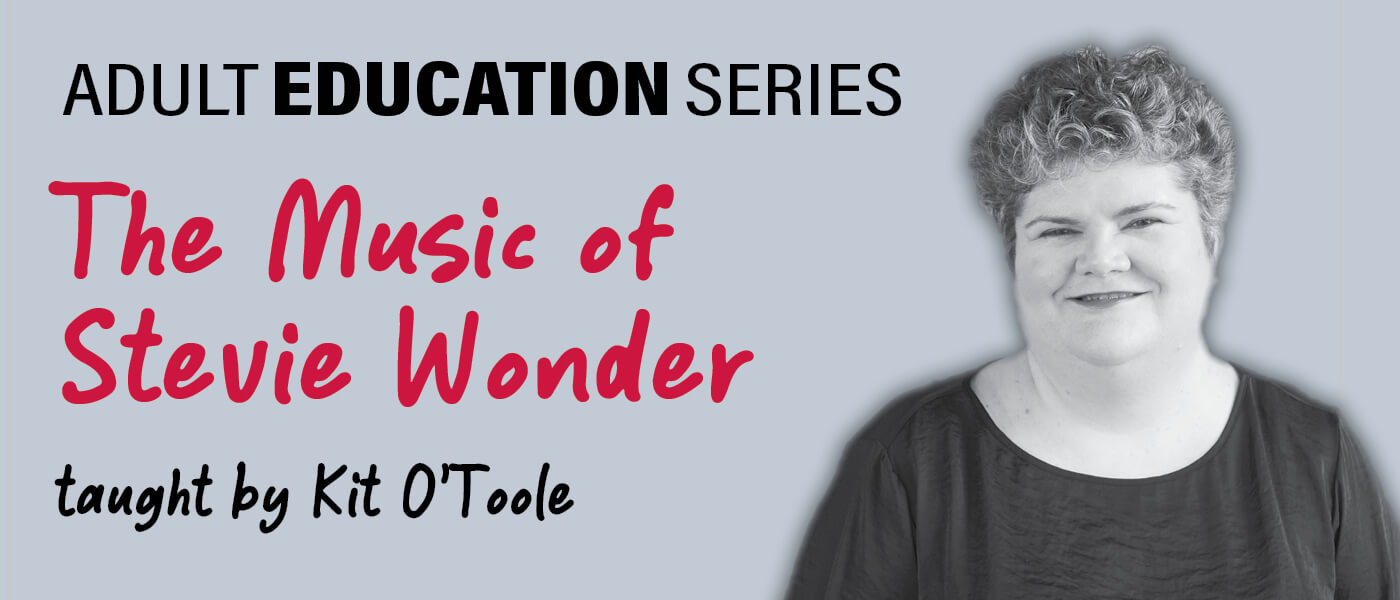 Class Schedule: Thursdays – Jan. 27, Feb. 3, and Feb. 10 | 7:30 – 9:00 PM
Few musicians have shaped contemporary music as extensively as Stevie Wonder, a singer, songwriter, producer, and musician who bridges so many genres he has virtually created his own. From his beginnings as an 11-year-old prodigy signed to Motown to his unsurpassed run of masterpiece albums in the 1970s, Wonder has continually expanded the boundaries of soul and R&B.
This three-session virtual course taught by Kit O'Toole, traces the artistic development from his earliest days through his 1970s "classic period" and beyond. In addition, the class explores the chief influences on his distinctive style such as Ray Charles, Marvin Gaye, and Tonto's Exploding Head Band. Finally, Wonder's vast impact on music will be studied through his influence on other artists.
Zoom Link will be provided upon registration.