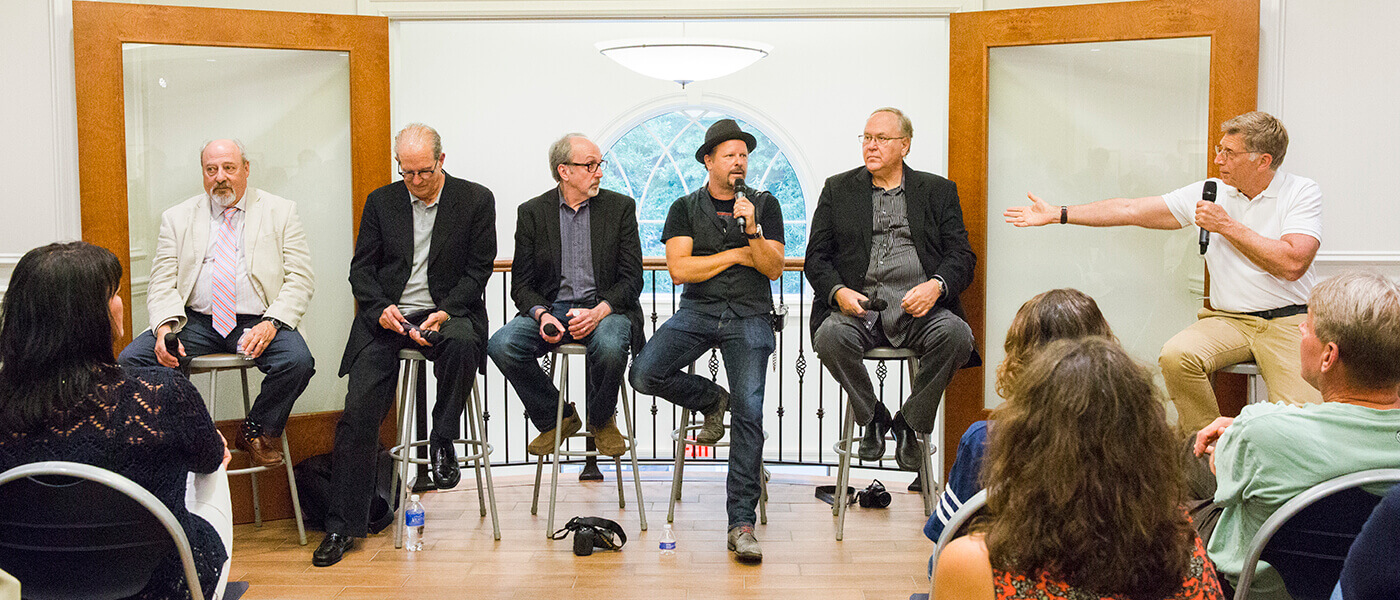 Grammy Museum Affiliation
In October of 2014, Monmouth University was named a higher education affiliate of the Los Angeles-based GRAMMY Museum. The partnership with the Grammy Museum allows the Center to provide opportunities to study and celebrate the region's popular music heritage by providing access to Grammy Museum content for educational purposes, research programs, and professional development seminars. Each year this partnership results in several special events.
Tuesday Night Record Club combines the intellectual atmosphere of a book club with the exciting and evolving world of music. Created as a result of the University's affiliation with the Los Angeles-based GRAMMY Museum, the club brings music lovers together to analyze a new album each week. Participants are invited to explore the selected album's cultural, political, artistic, and historical impact. Each 90-minute session features an expert panel and special guest moderator, and attendees are encouraged to listen to the album beforehand and then come prepared to discuss.
Another series originating out of the Grammy Affiliate program is Words & Music, offering an intimate conversation with the musician and writers of our day. Hosted by Dean Kenneth Womack, the series convenes at the University's LakeHouse Studios space and attendees will enjoy the opportunity to interact with some of the most exciting and vibrant artists of our times.