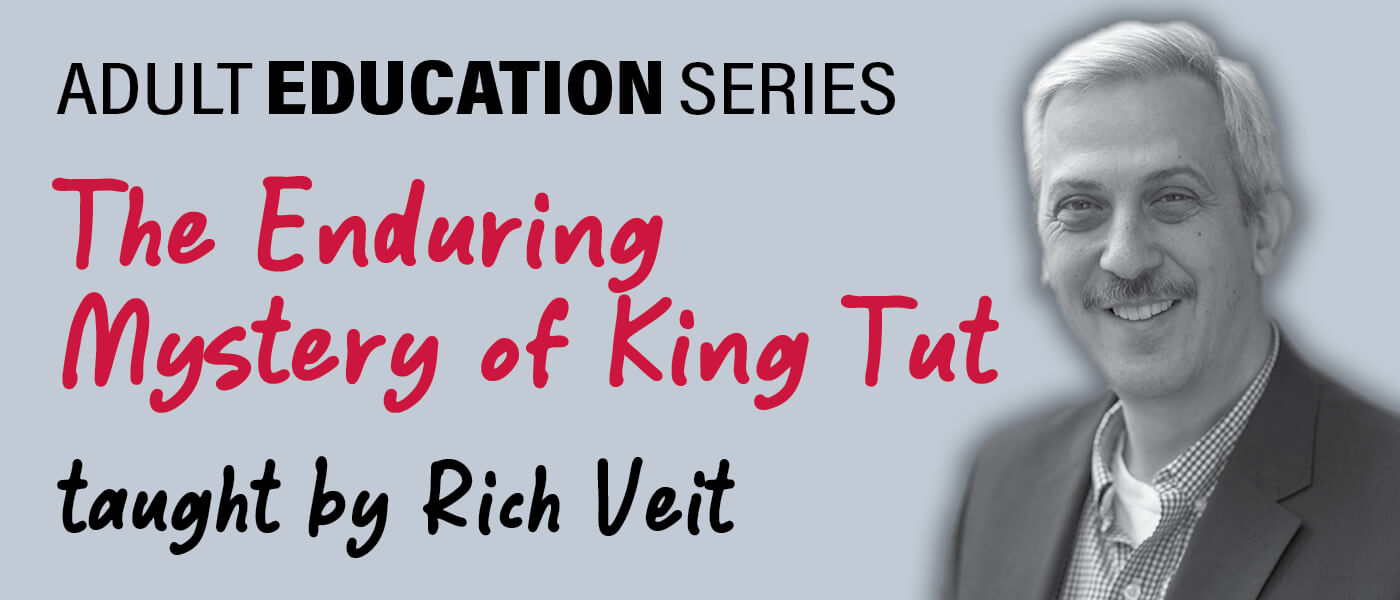 Class Schedule: Thursday, May 4 | 7:30 – 9:00 PM
The tomb of Tutankhamun was arguably the most famous archaeological find of the 20th century. How was the tomb discovered? Who were the scholars responsible for the find and, who was the Boy King and why did his tomb survive largely intact for thousands of years? This well-illustrated presentation by RICH VEIT, will seek to answer those questions as we celebrate the centennial of this amazing discovery.
Zoom Link will be provided upon registration.