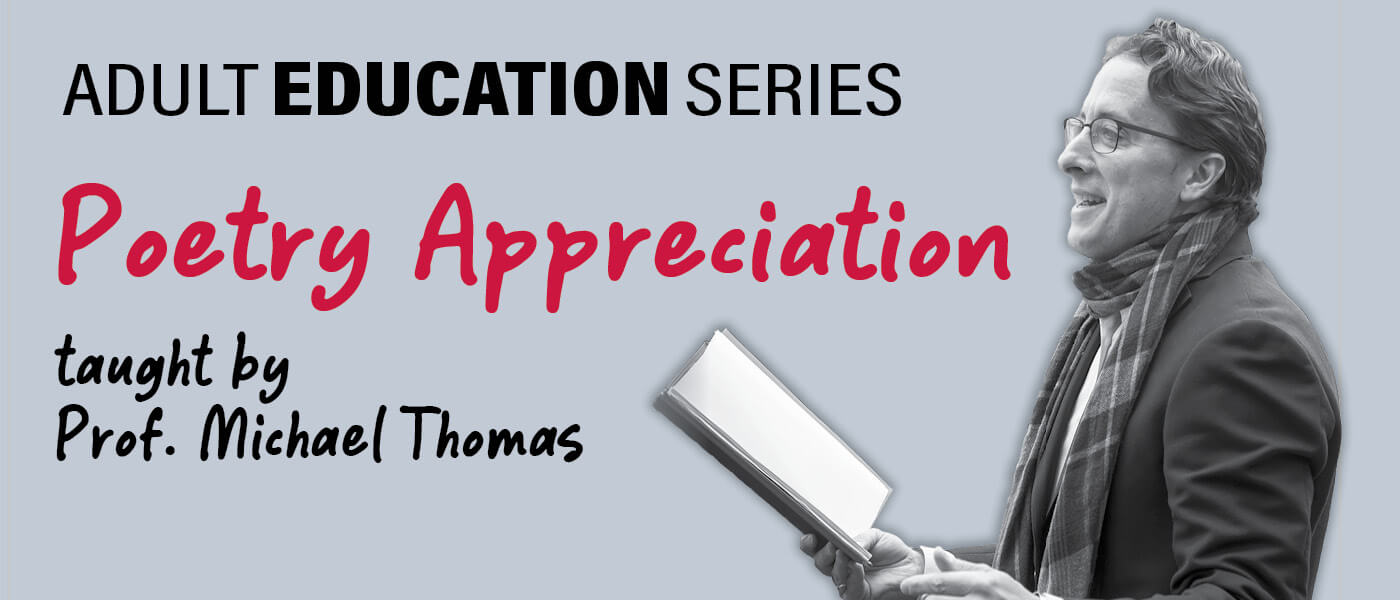 Class Schedule: Thursdays – May 13 , May 20 and May 27 | 7:30 – 9:00 PM
This three-session virtual course, taught by Michael Thomas, provides attendees with an introduction to the craft of poetry, while also carefully considering poems that have been deeply meaningful to our lives.
Our current culture asks that we move quickly, while poetry demands the opposite– that we slow down and explore life experiences with careful reflection and deeper understanding.
While you may not be an experienced reader or writer of poems, this course will introduce methods of writing and reading that we hope will help you to take steps in developing an ear and eye for great poems and how, by inhabiting the poems you experience joys in reading.
"Poetry and poetry alone has saved my life," wrote the poet, Anne Sexton. There is evidence of lyric poetry in every language and in every culture throughout history. It is with this fact that we can approach poetry as a vital force in our lives, not as a genre of literature reserved only for those with special talents.
Zoom Link will be provided upon registration.