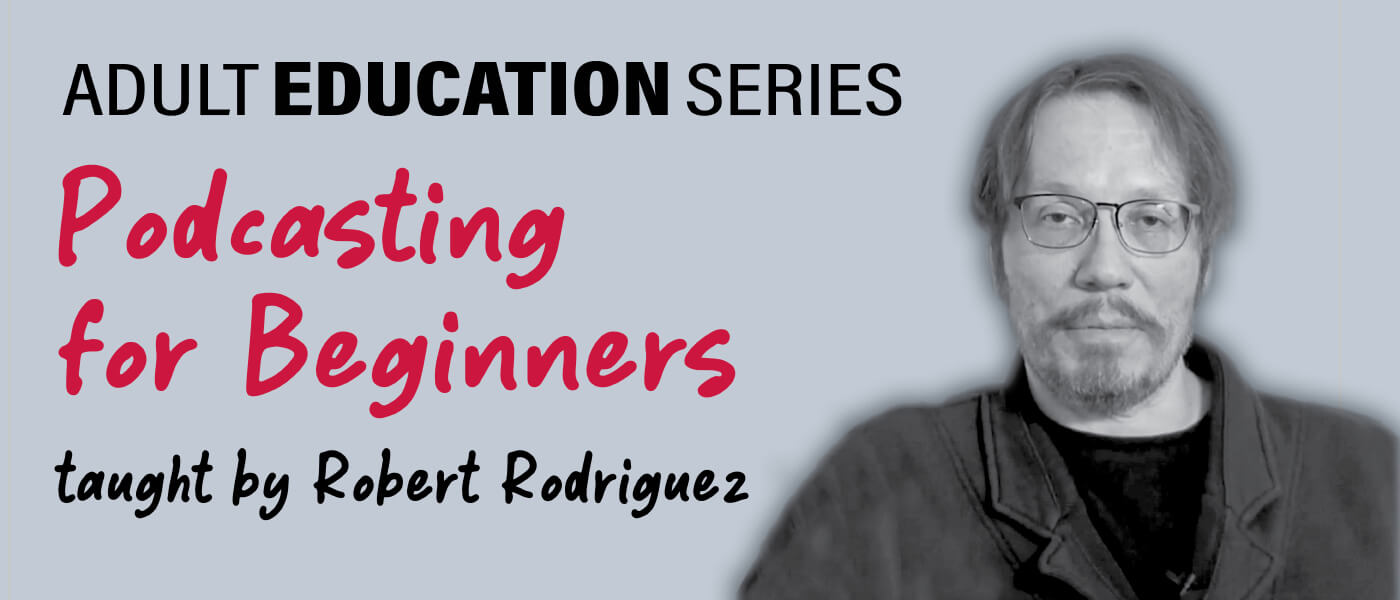 Class Schedule: Thursdays – Oct. 21, Oct. 28, and Nov. 4 | 7:30 – 9:00 PM
In this three-session virtual course taught by Robert Rodriguez, students will learn how to produce a podcast from the planning stage to the final upload. From developing a concept to basic recording technology, post-production and finally launching onto Apple and Spotify the course will provide step-by-step instruction to producing your own podcast! No previous podcasting experience is required.

Robert Rodriguez, host of the podcast Something About the Beatles podcast, is an award-winning author; penning or contributing to a dozen books. He's written extensively about The Beatles: five books so far, including the latest Solo in the 70s and 2012's acclaimed Revolver: How The Beatles Reimagined Rock 'N' Roll. He's also contributed numerous articles to Beatlefan magazine, and has been a regular interviewee on radio and TV about the group.
Zoom Link will be provided upon registration.