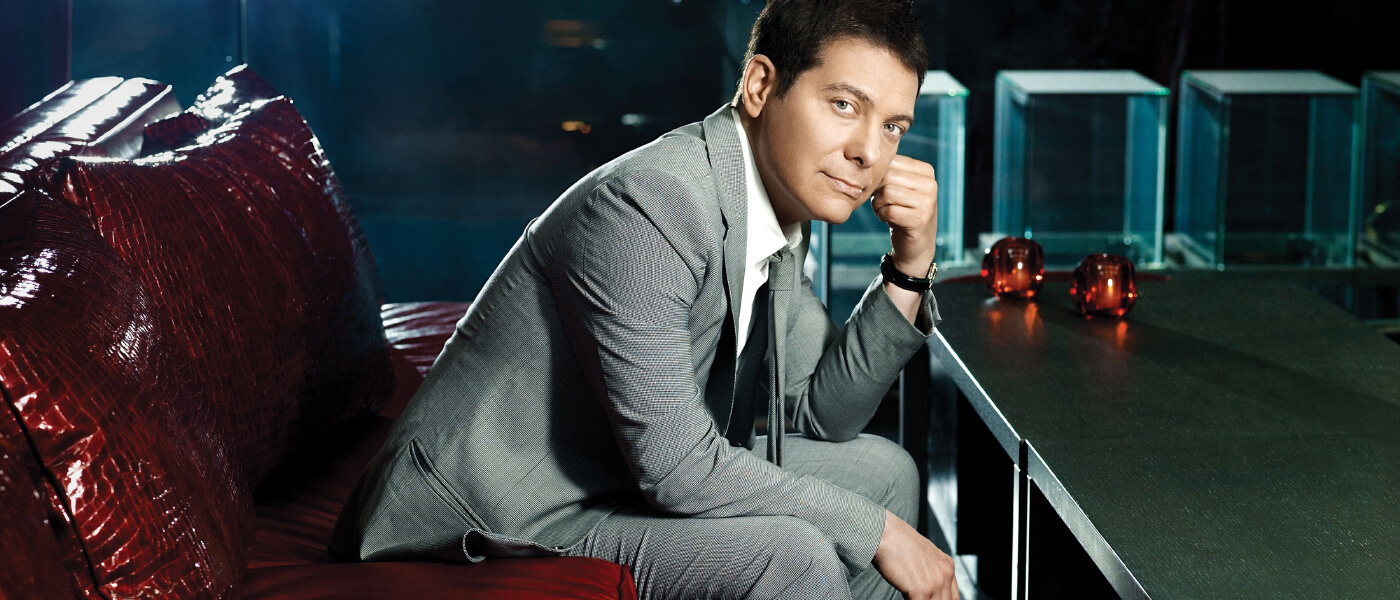 SPECIAL REOPENING EVENT!
Prior to purchasing tickets please review our COVID-19 Safety Measures and Policies.
Michael Feinstein has built a  dazzling career over the last three decades bringing the music of the Great American songbook to the world. From recordings that have earned him five GRAMMY® Award nominations to his Emmy nominated PBS-TV specials, his acclaimed NPR series and concerts spanning the globe – in addition to his appearances at iconic venues such as The White House, Buckingham Palace, Hollywood Bowl, Carnegie Hall and Sydney Opera House – his work as an educator and archivist define Feinstein as one of the most important musical forces of our time.
The most recent album from his multi-platinum recording career is A Michael Feinstein Christmas from Concord Records. The CD features Grammy Award -winning jazz pianist Alan Broadbent (Paul McCartney, Diana Krall, Natalie Cole). Feinstein earned his fifth Grammy Award nomination in 2009 for The Sinatra Project, his CD celebrating the music of "Ol' Blue Eyes." The Sinatra Project, Volume II: The Good Life was released in 2011. He released the CDs The Power Of Two – collaborating with "Glee" and "30 Rock" star Cheyenne Jackson – and Cheek To Cheek, recorded with Broadway legend Barbara Cook. For Feinstein's CD We Dreamed These Days, he co-wrote the title song with Dr. Maya Angelou.
His Emmy Award-nominated TV special Michael Feinstein – The Sinatra Legacy, which was taped live at the Palladium in Carmel, IN, aired across the country in 2011. The PBS series "Michael Feinstein's American Songbook," the recipient of the ASCAP Deems-Taylor Television Broadcast Award, was broadcast for three seasons and is available on DVD. His most recent primetime PBS-TV Special, "New Year's Eve at The Rainbow Room" – written and directed by "Desperate Housewives" creator Marc Cherry – aired in 2014.  For his nationally syndicated public radio program "Song Travels," Michael interviews and performs alongside of music luminaries such as Bette Midler, Neil Sedaka, Liza Minnelli, Rickie Lee Jones, David Hyde Pierce and more.
Michael was born and raised in Columbus, Ohio, where he started playing piano by ear as a 5-year-old. After graduating from high school, he moved to Los Angeles when he was 20. The widow of legendary concert pianist-actor Oscar Levant introduced him to Ira Gershwin in July 1977. Feinstein became Gershwin's assistant for six years, which earned him access to numerous unpublished Gershwin songs, many of which he has since performed and recorded. Through his live performances, recordings, film and television appearances, and his songwriting (in collaboration with Alan and Marilyn Bergman, Lindy Robbins, Bob Merrill and Marshall Barer), Feinstein is an all-star force in American music.
For more information, please visit www.MichaelFeinstein.com.