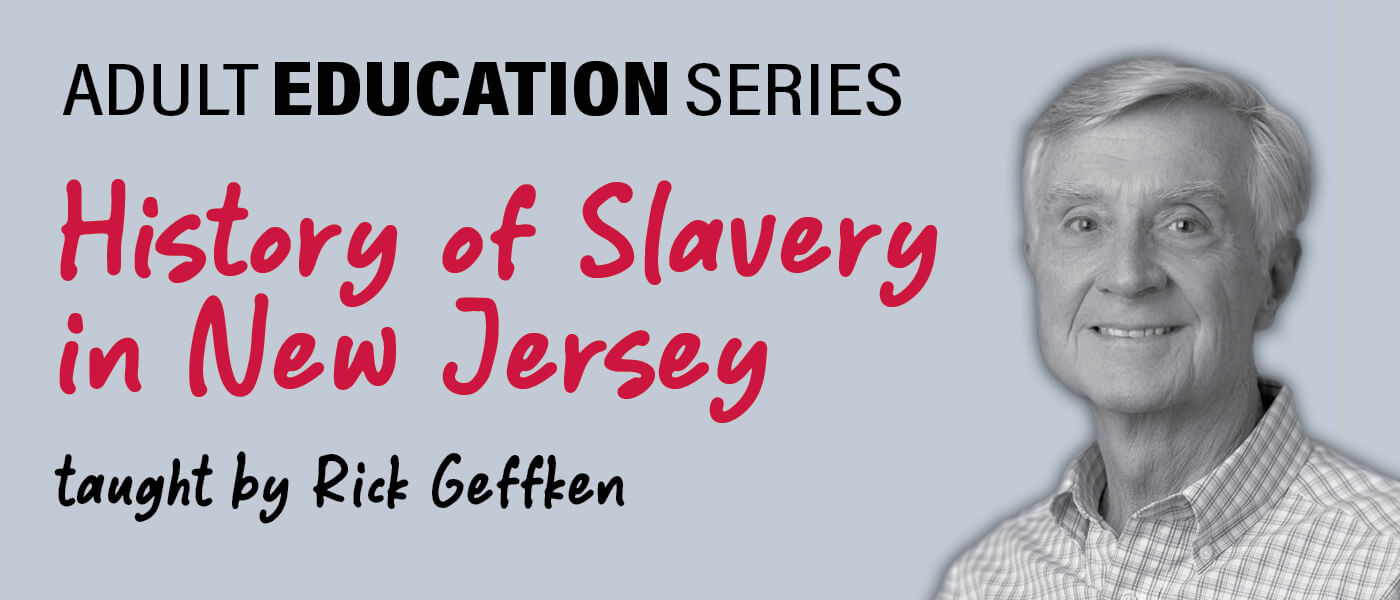 Class Schedule: Thursdays – Feb. 17, Feb. 24, and Mar. 3 | 7:30 – 9:00 PM
This three-session virtual course taught by Rick Geffken will cover the period of historic New Jersey slavery starting in the 1620s to the passage of the 13th Amendment to the U.S. Constitution in 1865. Attendees will learn that New Jersey was the last northern state to agree to abolish slavery once and for all, after many furtive attempts. The course will highlight the enslavement of African Americans and Lenape Native Americans in Monmouth County. Runaway slave ads in newspapers, maps, and images of the enslaved and slaveholders will illustrate how endemic and important slavery was to the growth of the Garden State. Stories gathered from contemporary descendants of enslaved people will provide insight into a vital part of American history only now coming to public attention. Attendees will be introduced to the work of many scholars who have studied and published books on slavery in New Jersey.
Zoom Link will be provided upon registration.