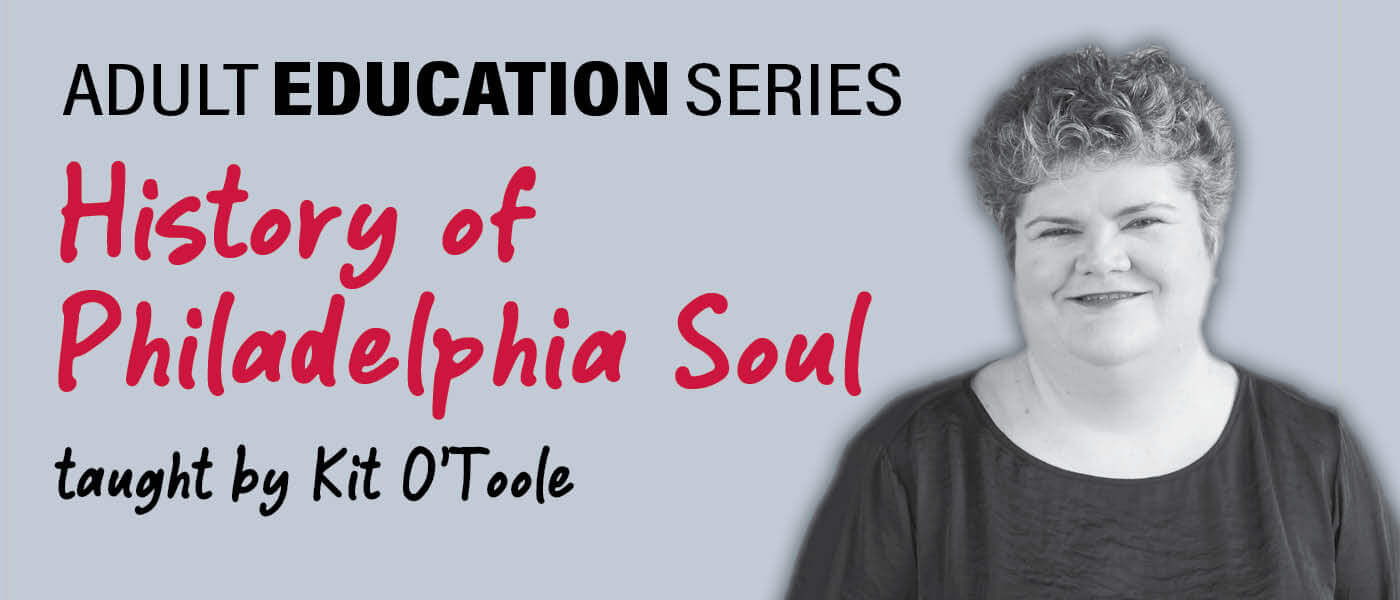 Class Schedule: Thursdays – Sept. 9, Sept. 16 and Sept. 23 | 7:30 – 9:00 PM
This three-session virtual course taught by Kit O'Toole, traces the history of Philadelphia or "Philly" Soul, which greatly impacted not only the sound of 70s soul but the development of disco. Its lush string arrangements, horns, seductive vocals, and varied lyrical content added an element of sophistication to funk and soul, paving the way for disco and the 1990s neo-soul movement.
The class will begin with influences such as Phil Spector's "wall of sound" production, Motown's pop/soul gloss, and James Brown's "on the one" funk. Kenny Gamble and Leon Huff, the chief architects of the Philly Soul sound, will be explored in depth, as their compositions and productions resulted in classics by the O'Jays, Harold Melvin and the Blue Notes, and Billy Paul. The duo would also form the Philadelphia International label, whose legendary house band MFSB helped craft the sound. Along the way, the sound helped create disco and influenced acts as diverse as David Bowie, Hall and Oates, and Jill Scott. In addition to multimedia presentations, group discussions will further enhance understanding of this greatly influential genre.
Zoom Link will be provided upon registration.