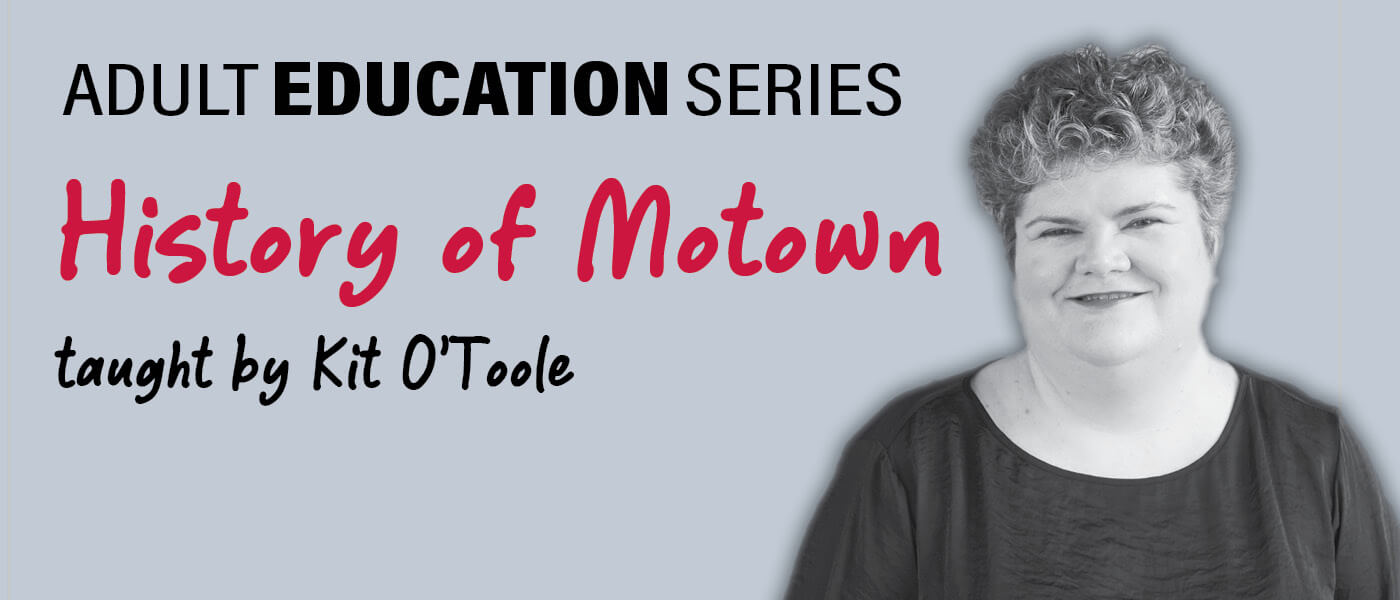 Class Schedule: Thursdays –  January 28, February 4 and February 11 | 7:30 – 9:00 PM
In 1959, a young songwriter named Berry Gordy started a record company with an $800 loan from his family. That company, Motown, would not only become the first Black-owned label to reach widespread national success; it would substantially transform music and culture.  This three-week course explores the evolution of the label, from its beginnings through its 1960s heyday featuring acts like the Supremes, the Four Tops, and the Temptations. The 1970s brought political statements, youthful pop, and disco, while the 1980s ushered in funk and smooth R&B. Through multimedia presentations and discussions, this three-session virtual course, taught by Kit O'Toole, will cover all these eras, enhancing understanding of Motown's history and enduring legacy.
Kit O'Toole, Ed.D. is the author of Michael Jackson FAQ: All That's Left to Know about the King of Pop and Songs We Were Singing: Guided Tours through the Beatles' Lesser-Known Tracks. Her writing has appeared on several websites, and she has guested on several music podcasts. She also cohosts the biweekly show "Talk More Talk: A Solo Beatles Videocast."
Zoom Link will be provided upon registration.