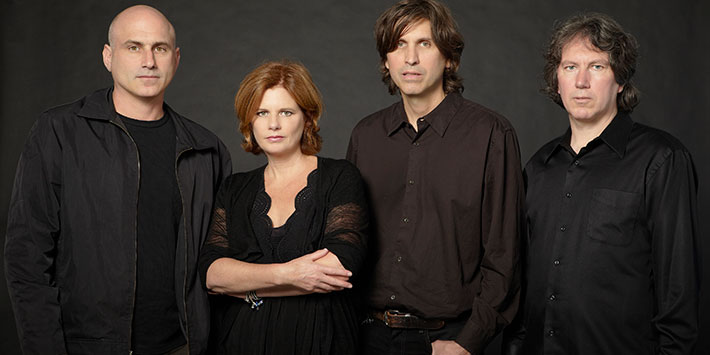 It's been 30 years since the Cowboy Junkies led by siblings Margo, Michael and Peter Timmins on vocals, guitar and drums respectively, plus Alan Anton on bass —performed their first
gigs at various Toronto clubs. For three decades, the Cowboy Junkies have remained true to their unique artistic vision and to the introspective, quiet intensity that is their musical signature, creating a critically acclaimed body of original work that has endeared them to an audience unwavering in its loyalty.
Joined by multi-instrumentalist Jeff Bird, the core Cowboy quartet returns to Monmouth for a retrospective of their three decades playing (and listening to) all manifestations of popular music. Expect an evening that runs the gamut from the folky intimacy of the band's earliest efforts, to an always surprising selection of covers (Springsteen, Stones, Talking Heads, The Cure) — although to be sure, simply delivering "the expected" has never been part of the Cowboy Junkies playbook.