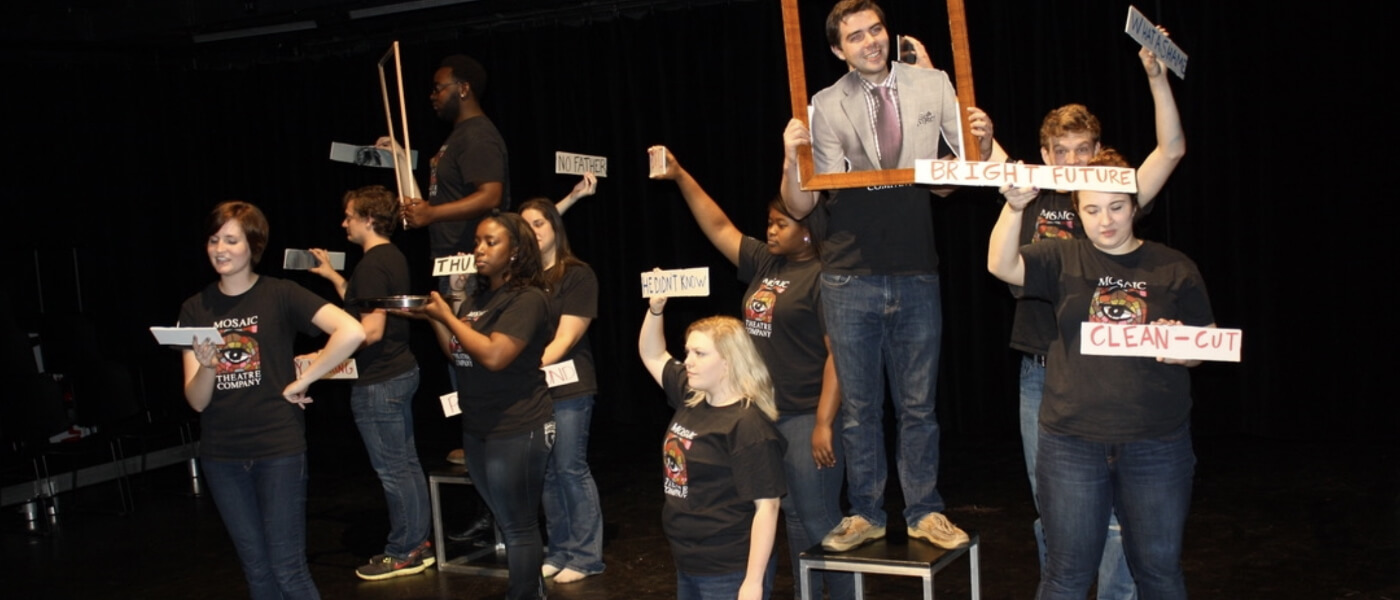 Feminist theatre/performance studies scholar and artist Dr. Tessa Carr will give an artist talk about her experiences directing plays and developing devised performances with college students and in communities using a feminist ethics of care.
Artist Talk: Tues. March 7, 2023, 4:30-5:30 JP 235
Collaborative Performance for Social Justice Workshop: Wed. March 8, 2023, 2:45-4:10, JP 235
Students must RSVP to dshoemak@monmouth.edu to participate in this exciting performance workshop led by Dr. Carr due to limited space.  Co-sponsored by CommWorks: Students Committed to Performance!
Tessa Carr serves as Associate Professor of Theatre and Artistic Director of Mosaic Theatre Company at Auburn University in Auburn, Alabama. She earned her Ph.D. from the University of Texas at Austin in Communication Studies with an emphasis in Performance Studies and a portfolio in Women's and Gender Studies. Her research focuses on devised performance in practice and theory, autobiographical performance, feminist performance strategies and performance as pedagogy. She is currently co-authoring a manuscript with Dr. Deanna Shoemaker about collaborative performance as a social justice communicative intervention. She writes, directs, and facilitates performance throughout the year in the mainstage season at Auburn University and with Mosaic Theatre Company.