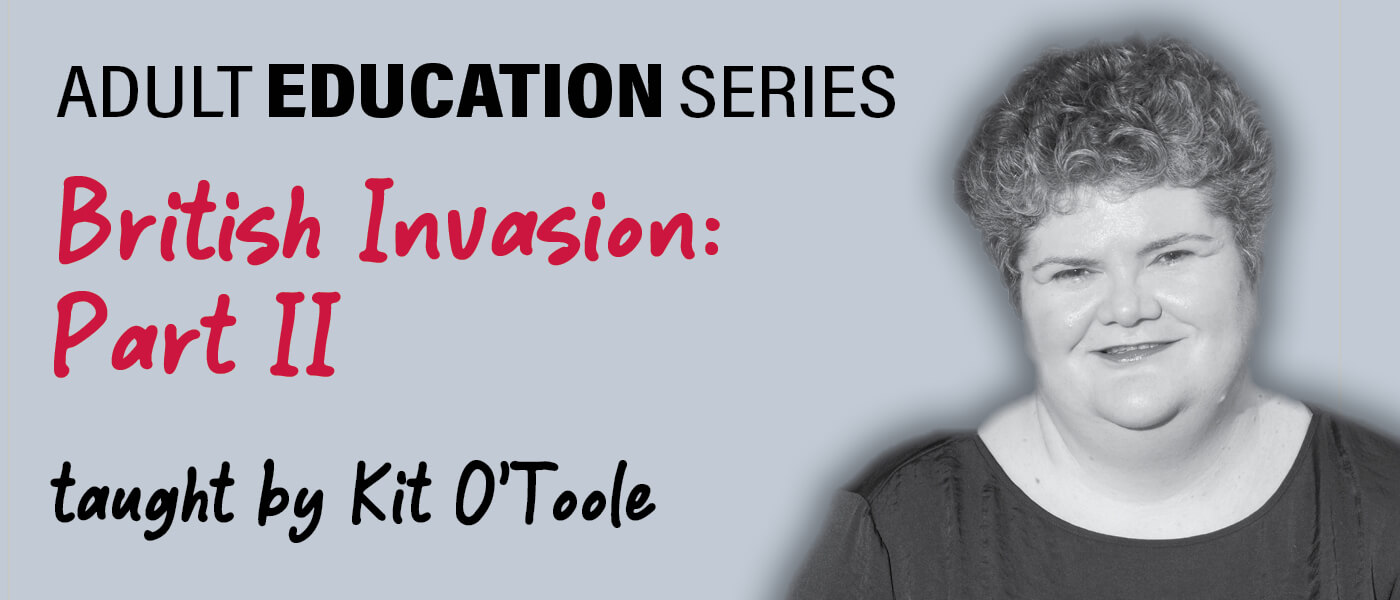 Class Schedule: Thursdays – December 7 & 14 | 7:30 – 9:00 PM
As the Beatles reached their first UK #1 hit with "Please Please Me," the new music revolution had officially begun. Thus a new generation of artists such as Gerry and the Pacemakers, Hermans Hermits, Petula Clark, and the Rolling Stones joined the Fab Four in changing the charts. By 1964, the British Invasion had reached—and ultimately conquered—the United States.
This two-session virtual course taught by Kit O'Toole will survey some of the major artists of the First Wave period, from 1963-1967. It will cover genres from pop to the beginnings of psychedelia, and will examine other acts such as the Who, Dusty Springfield, the Animals, the Hollies, and many more. In addition, the class will study the impact of the First Wave on the charts and on American pop and rock music. Finally, how did the First Wave set the stage for the psychedelic and hard rock sound of the Second Wave?
Zoom Link will be provided upon registration.