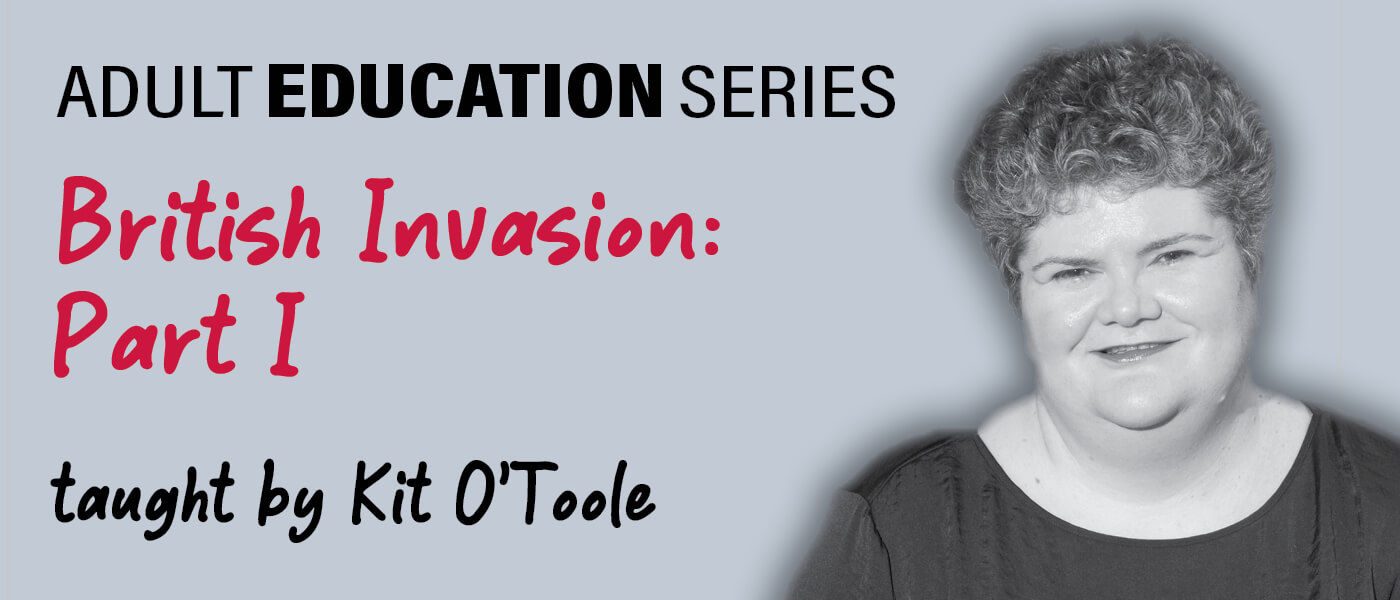 Class Schedule: Tuesdays – September 19 & 26 | 7:30 – 9:00 PM
Before the Beatles kicked off the British Invasion of the US, a musical revolution was underway in the UK. Teens reveled in listening to a specific type of American music: rock and roll from Elvis Presley, Fats Domino, Little Richard, and more. Early Motown reached the Merseyside, along with records by little-known (in America) R&B artists. At the same time, James Brown and Ray Charles scored hits both in the US and the UK. However, folk also attracted teens' attention through a genre called skiffle, a style that would greatly influence budding musicians such as John Lennon and Jimmy Page.
This two-session virtual course taught by Kit O'Toole examines the influences of these genres on what would become the British Invasion, which would ultimately transform music worldwide. The class will survey the artists that would predate the Beatles: Billy Fury, Cliff Richard, the Shadows, Tommy Steele, The Vipers Skiffle Group, and much more. It will reveal just how different the UK and US charts looked prior to the British Invasion, and how these artists and numerous genres contributed to the transformation from 1950s to 1960s sounds.
Zoom Link will be provided upon registration.