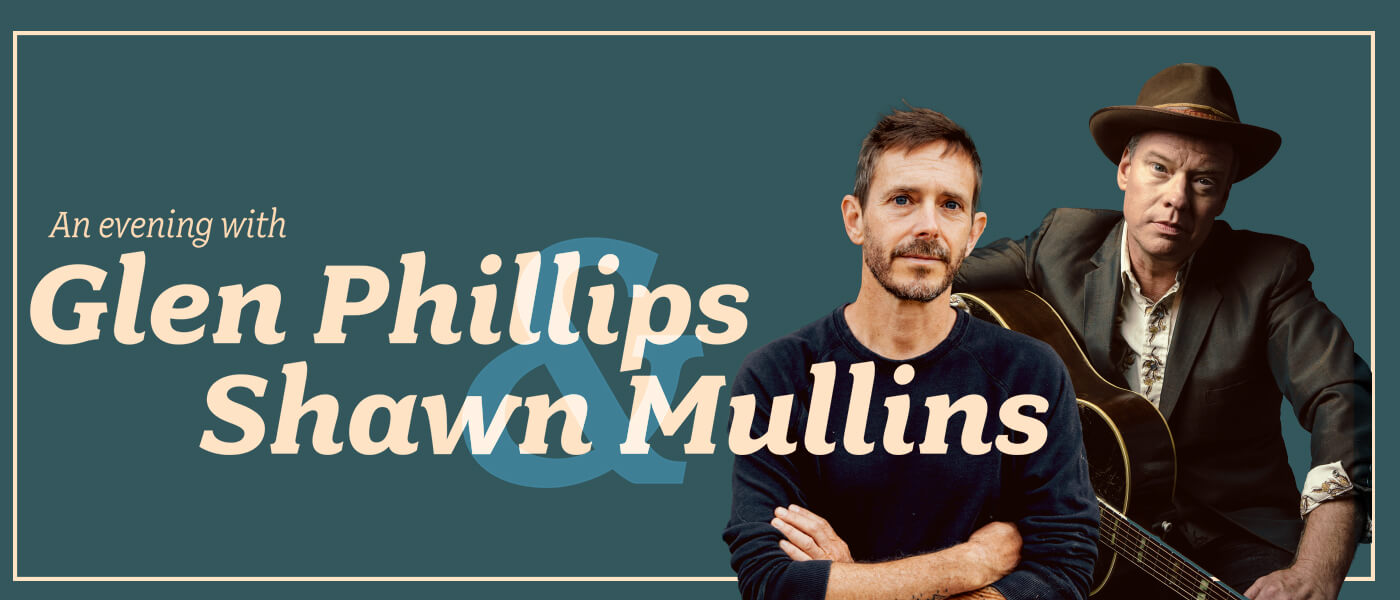 Prepare to be swept away by an extraordinary evening of acoustic brilliance featuring two musical legends – Glen Phillips and Shawn Mullins. These artists, each with their unique journey and captivating melodies, are coming together to create a musical experience that will resonate deep within your soul.
Glen Phillips
As lead singer and main songwriter of Toad the Wet Sprocket and a prolific solo artist, Glenn Phillips has left an indelible mark on the world of folk/pop music. His honest, introspective lyrics and soul-stirring melodies have forged a deep connection with fans over the years. After a hiatus with Toad, he ventured into a solo career and a multitude of collaborations with fellow artists, showcasing his musical diversity and depth. With his latest album, "THERE IS SO MUCH HERE," Glenn delves into the joys and sorrows of everyday life, beautifully accompanied by talented musicians, including Dave Depper (Death Cab For Cutie), Ji Tanzer (Blue Cranes), and John Morgan Askew.
Shawn Mullins
Shawn Mullins' musical odyssey has been nothing short of spectacular. From his humble beginnings in the Atlanta music scene to critical acclaim and Grammy nominations, Mullins has truly made a mark. His No. 1 hit "Lullaby" from the 1998 album "Soul's Core" is a timeless classic, followed by "Beautiful Wreck" from "9th Ward Pickin' Parlor." His songs have been the soundtrack of our lives, featured in the 2000 Summer Olympics and iconic shows like Dawson's Creek and Scrubs. Shawn Mullins' versatility also extends to his co-writing of the Zac Brown Band's chart-topper "Toes." Today, he's revisiting his roots with "Soul's Core Revival," breathing new life into his music for the 20th anniversary.