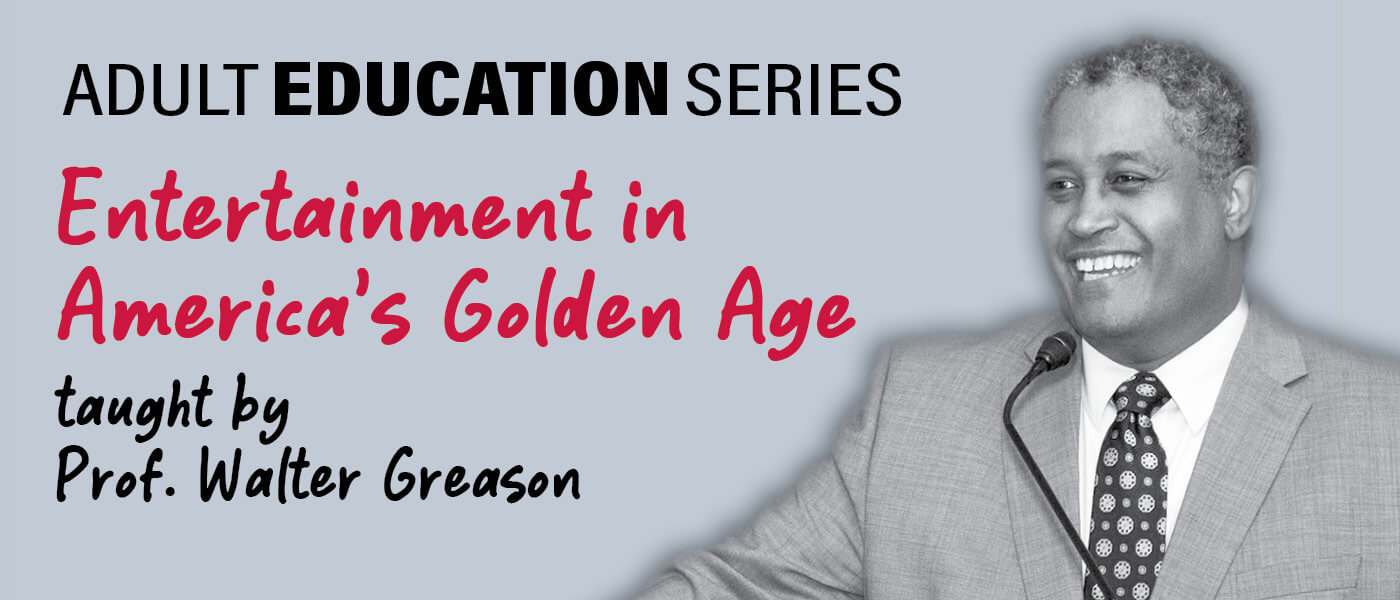 Class Schedule: Thursdays – January 7, 14, & 21 | 7:30 – 9:00 PM
While the Great Depression tested the nation's resolve, and the Second World War challenged its' courage, peacetime in the middle of the twentieth century presented opportunities that no nation had ever faced in world history. The Greatest Generation came home, got married, and purchased homes nationwide. In the midst of these choices, new technologies like cars, movies, and televisions became permanent fixtures as the United States presented its case in opposition to the Soviet Union through the Cold War. This three-session virtual course taught by Walter Greason will present extensive historical research on the social and economic transformation that continues to define the world. Join Dr. Walter Greason, a distinguished interdisciplinary scholar, to explore the world that was and its importance today.
Zoom Link will be provided upon registration.