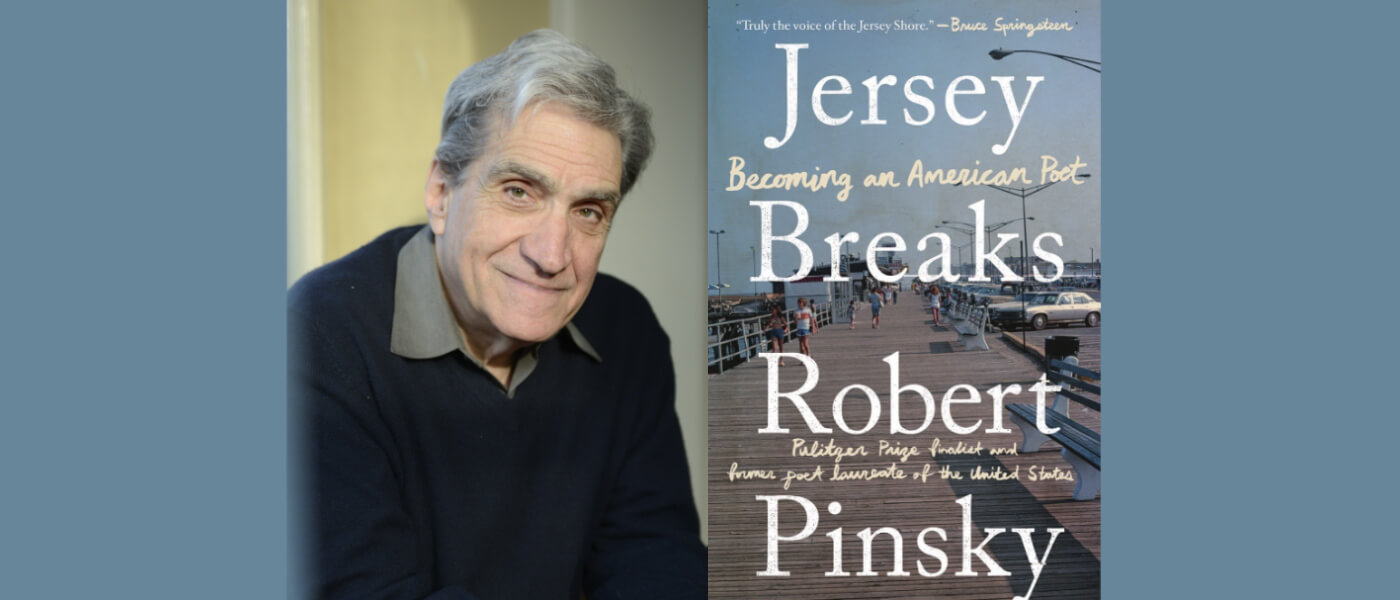 Join former three-term US Poet Laureate and Long Branch, NJ native Robert Pinsky for an evening of conversation in celebration of the release of his memoir Jersey Breaks.  The evening will be moderated by the Dean of The Wayne D. McMurray School of Humanities and Social Sciences, David Hamilton Golland, Ph.D.
"Truly the voice of the Jersey Shore." – Bruce Springsteen
The acclaimed poet takes an affectionate look back. The U.S. poet laureate from 1997 to 2000 and "an expert at nothing except the sounds of sentences in the English language," Pinsky (b. 1940) moves back and forth in time, narrating his life in crisp, self-deprecating prose. "If I have a story to tell," he writes, "it's how the failures and aspirations of a certain time and place led to poetry." That place was Long Branch, New Jersey, where the author grew up in an Orthodox, lower-middle-class family in a neighborhood that was both poor and segregated. In the "sounds of Hebrew," Pinsky heard Milton, Blake, and Whitman. He recalls reading stories and poems in the glossy magazines in his optician father's waiting room as well as the "exact moment when I became a writer," thanks to Through the Looking Glass. As an "ambitious, pseudointellectual freshman" at Rutgers University, he encountered and enjoyed Ulysses and the poetry of William Carlos Williams, T.S. Eliot, and Allen Ginsberg. Pinsky confesses that his way of writing a poem stems from getting a "tune in my head…like noodling at the piano," and his approach fostered his popular Favorite Poem Project, which combined the "appeal of gossip with the appeal of art."
Though the author loved playing music, poetry came first in college, and he explains how his "habit of thinking about names was essential to my work as a poet." He lavishes praise on two cantankerous college teachers—Paul Fussell and "relentless dictator" Yvor Winters—as well as his friend and mentor Thom Gunn. When teaching at Wellesley in 1970, Pinsky attended Robert Lowell's "erratic writing workshop," and Lowell gave him a blurb for his first collection, Sadness and Happiness. Throughout, the author sharply dissects a variety of poems, including his own, and he excitedly explains the welcome challenge of translating Dante's Inferno.
Fans of literature will relish Pinsky's jocular recollections and infectious love of poetry.