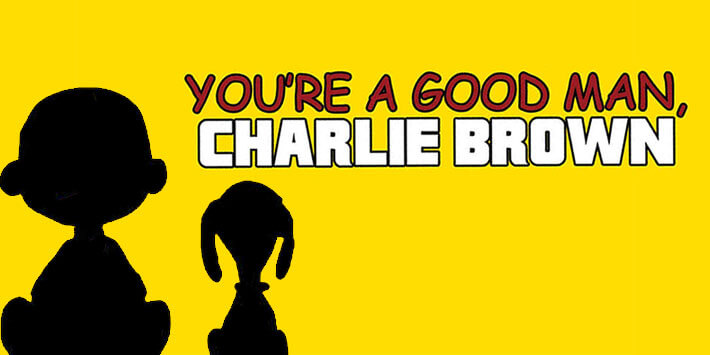 Dates: 6/23: 2pm & 8pm;  6/24: 2pm & 8pm;  6/25: 3pm;  6/30: 2pm & 8pm;  7/1: 2pm & 8pm; 7/2: 3pm
Shadow Lawn Stage, the professional theatre of Monmouth University, will present the 50th anniversary production of the enchanting musical, You're A Good Man, Charlie Brown this June with 10 performances at the historic Woods Theatre on the university's campus. Based on the famed comic strip "Peanuts" by Charles Schulz, the musical tells the story of some typical days in the life of Charlie Brown. From running after the school bus to spying the cute little red-haired girl at lunch, Charlie deals with the fun and frustrations of life with his friends Lucy, Linus and Schroeder; his kid sister Sally; and his faithful companion, Snoopy. The original production featured Gary Burghoff (Radar in the MASH series). The 1999 revival won 2 Tony Awards – for Roger Bart as Snoopy and Kristen Chenoweth as Sally –  and the Drama Desk award for "Best Revival of a Musical".
The songs of the show, written by Clark Gesner, reveal the dreams and goals of the characters: Lucy explores her feelings for Schroeder while he plays Beethoven's "Moonlight Sonata" ("it's always been my dream that I'd marry a man that plays the piano"); Linus sings and dances with his security blanket in "My Blanket and Me", and even Snoopy sings the praises of his favorite time of day in "Suppertime!"  For the revival, Andrew Lippa added a new song that had Sally searching for "A New Philosophy" (is it "Why are you telling me?" or "I can't stand it!"?)  As the day comes to a close, the whole gang reflects on the things that bring them "Happiness".
Directed by Maurice J. Moran, the Shadow Lawn production features a range of actors: professional members of Actors' Equity Association, MU students and alumni, and new rising stars.