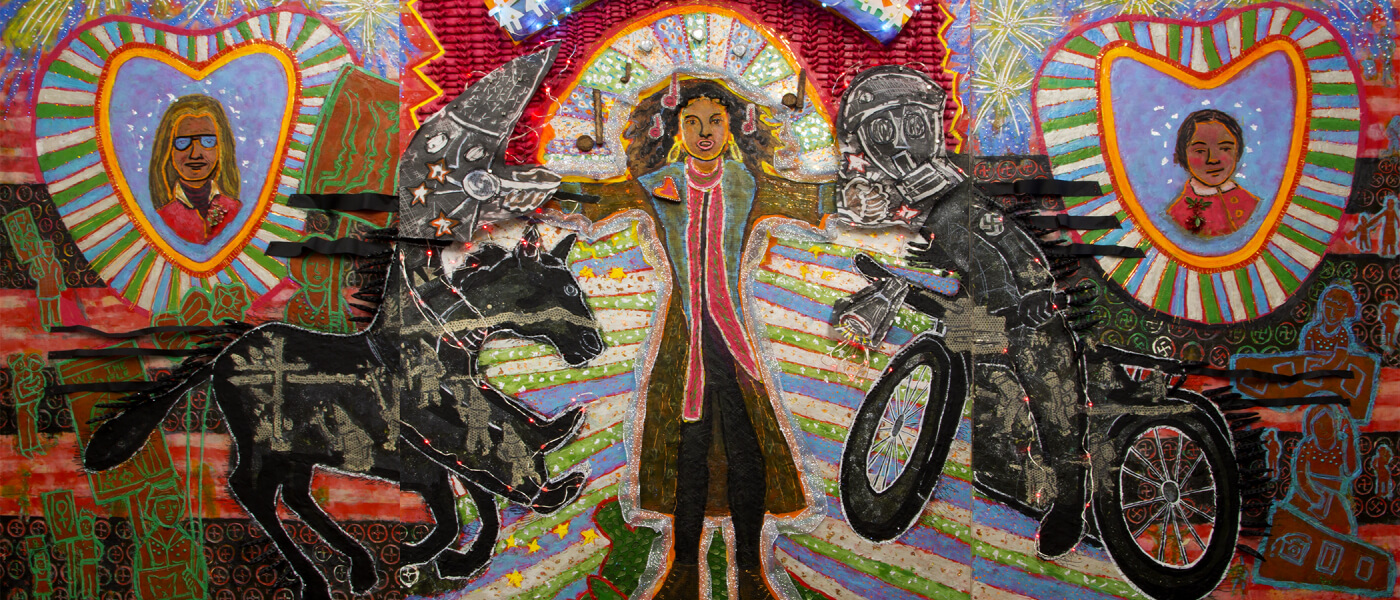 Women's History: Passion and Power features the work of Julie Dzikiewicz a Virginia-based artist. Dzikiewicz works in ancient encaustic technique using melted wax as paint. The wax is layered and re-fired to create luminous, stained-glass effects and three-dimensional texture. She also incorporates lights and other media to develop depth and richness. Dzikiewicz's choice of subject is unflinching, using large powerful images to depict her subjects which include themes of violence, racism, and misogyny. "My studio is on the site of the Occoquan prison, which once held and imprisoned Suffragists who picketed the White House. Inspired by this history, this series of work tells the stories of the Suffragists and modern women who work to advance Women's Rights."
Julie Dzikiewicz has been a professional artist since 2009. Her work has been shown in galleries, museums, and exhibitions in Virginia, DC, Maryland, New York, Canada, and elsewhere. Her work recently won the Robert J. Alphonzo award from the 7th Annual International Fl3tch3r Exhibit: Socially and Politically Engaged Art at the Reece Museum. She currently has a studio in the Workhouse Arts Center in Lorton, Virginia.
Artist's Talk/Reception: September 21 from 6-8 pm. Please register here for the artist's talk.