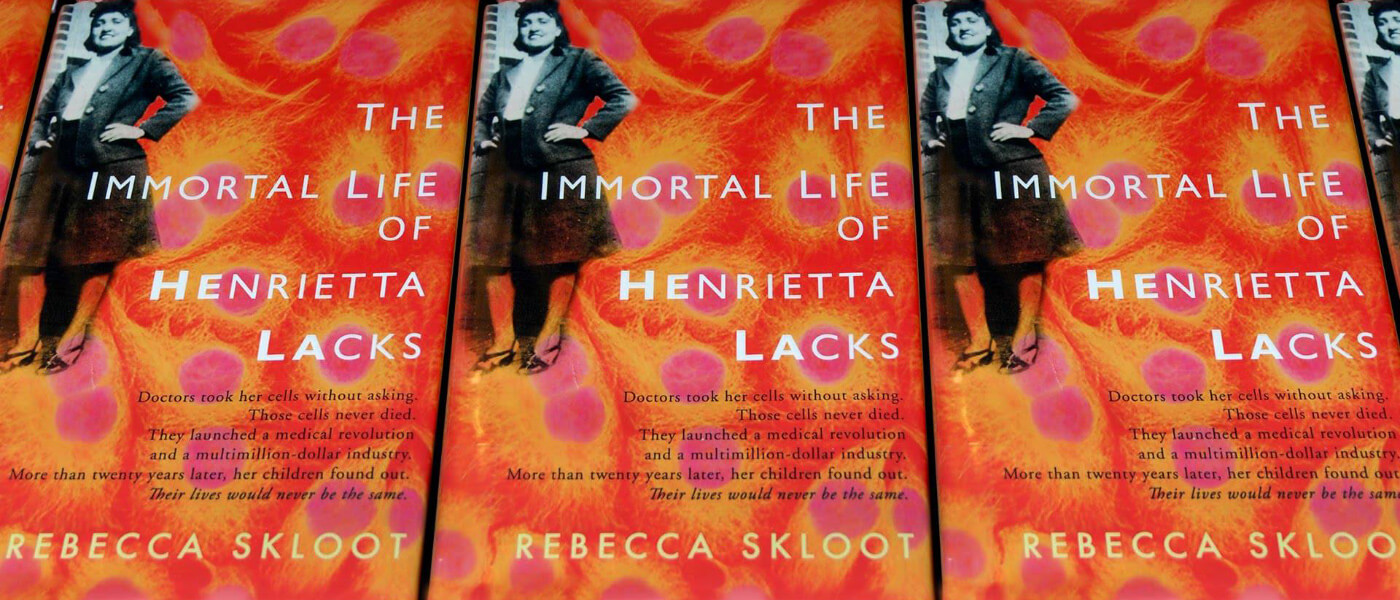 Join us for Tuesday Night Book Club! Hosted by Monmouth University's Ken Womack and Michael Thomas, each month we'll explore a different novel. All you have to do is Zoom in and join the discussion!
This month's novel is Rebecca Skloot's The Immortal Life of Henrietta Lacks. Her name was Henrietta Lacks, but scientists know her as HeLa. She was a poor Southern tobacco farmer who worked the same land as her slave ancestors, yet her cells—taken without her knowledge—became one of the most important tools in medicine: The first "immortal" human cells grown in culture, which are still alive today, though she has been dead for more than sixty years
As Rebecca Skloot so brilliantly shows, the story of the Lacks family—past and present—is inextricably connected to the dark history of experimentation on African Americans, the birth of bioethics, and the legal battles over whether we control the stuff we are made of.
#1 NEW YORK TIMES BESTSELLER • "The story of modern medicine and bioethics—and, indeed, race relations—is refracted beautifully, and movingly."—Entertainment Weekly

When you register you will be provided the meeting link to join the conversation. GET MORE INFORMATION ON HOW TO USE ZOOM