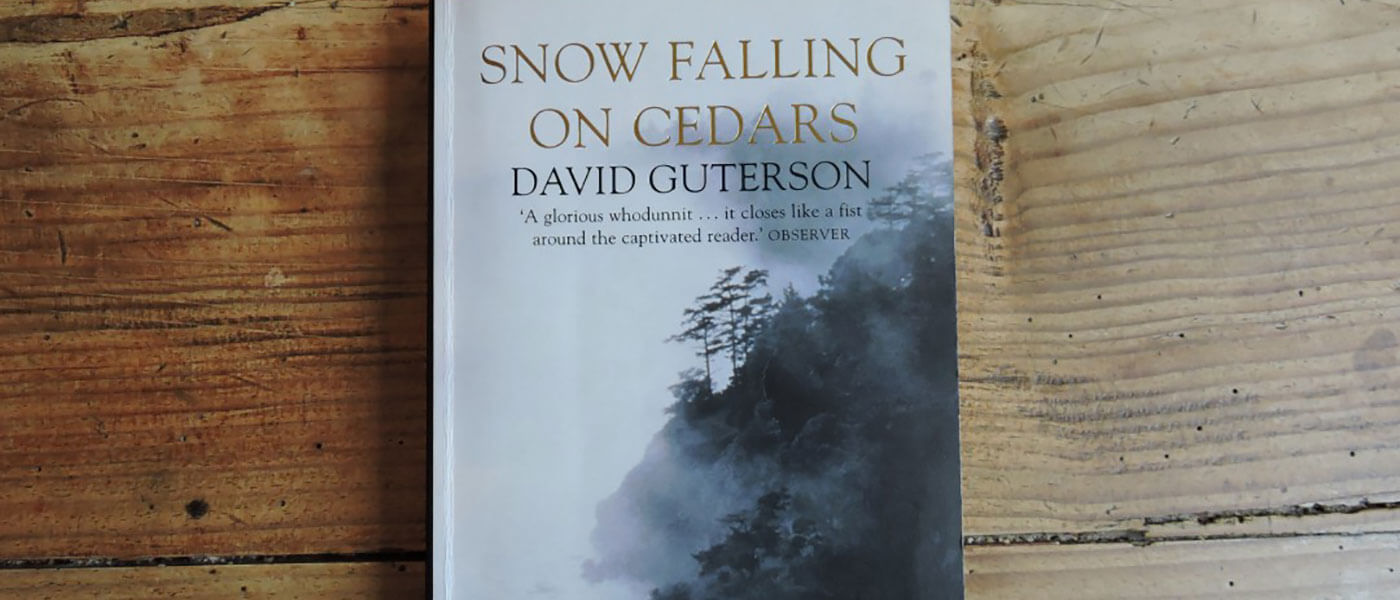 Join us for Tuesday Night Book Club! Hosted by Monmouth University's Ken Womack and Michael Thomas, each month we'll explore a different novel. All you have to do is Zoom in and join the discussion!
This month's novel is David Guterson's Snow Falling on Cedars.
San Piedro Island, north of Puget Sound, is a place so isolated that no one who lives there can afford to make enemies. But in 1954 a local fisherman is found suspiciously drowned, and a Japanese American named Kabuo Miyamoto is charged with his murder. In the course of the ensuing trial, it becomes clear that what is at stake is more than a man's guilt. For on San Pedro, memory grows as thickly as cedar trees and the fields of ripe strawberries—memories of a charmed love affair between a white boy and the Japanese girl who grew up to become Kabuo's wife; memories of land desired, paid for, and lost. Above all, San Piedro is haunted by the memory of what happened to its Japanese residents during World War II, when an entire community was sent into exile while its neighbors watched. Gripping, tragic, and densely atmospheric, Snow Falling on Cedars is a masterpiece of suspense— one that leaves us shaken and changed.
"Haunting…. A whodunit complete with courtroom maneuvering and surprising turns of evidence and at the same time a mystery, something altogether richer and deeper."—Los Angeles Times
"Compelling…heartstopping. Finely wrought, flawlessly written."—The New York Times Book Review
When you register you will be provided the meeting link to join the conversation. GET MORE INFORMATION ON HOW TO USE ZOOM