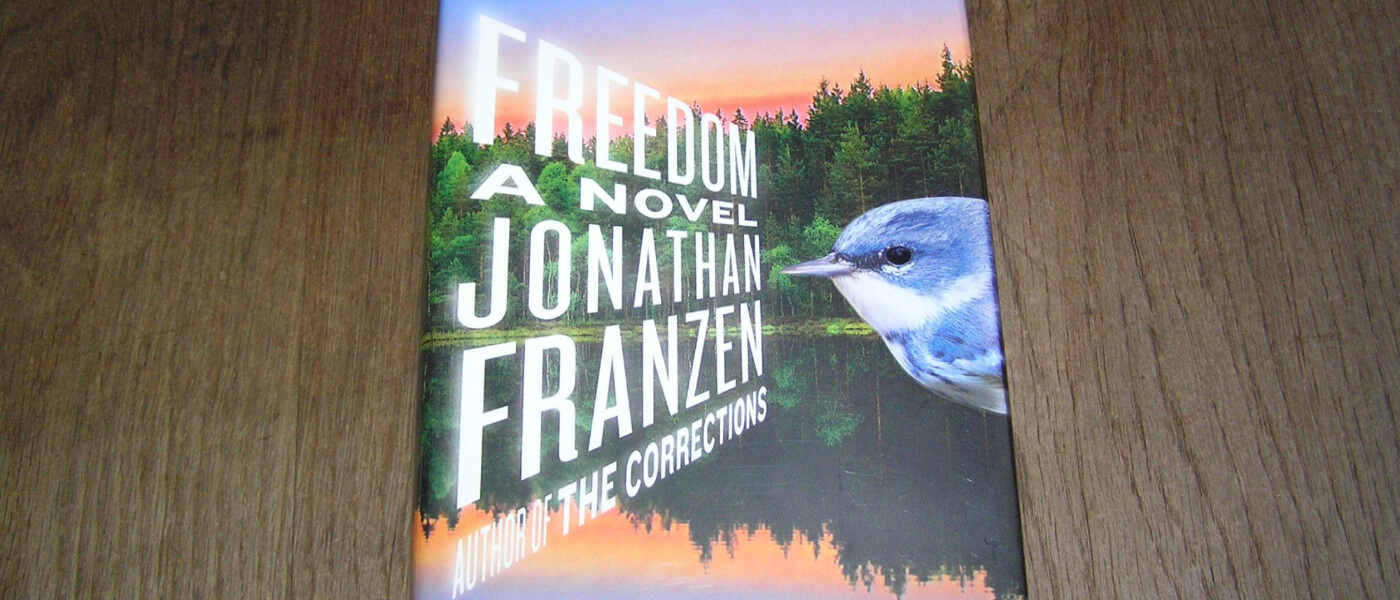 Join us for Tuesday Night Book Club! Hosted by Monmouth University's Ken Womack, each month we'll explore a different novel. All you have to do is Zoom in and join the discussion!
This month's novel is Jonathan Franzen's Freedom.
Freedom, by the New York Times bestselling author Jonathan Franzen, is a masterly novel of contemporary love and marriage, a brilliant charting of the temptations and burdens of liberty: the thrills of teenage lust, the shaken compromises of middle age, the wages of suburban sprawl, and the heavy weight of empire.
Patty and Walter Berglund were the pioneers of old St. Paul—the gentrifiers, the hands-on parents, the avant garde of the Whole Foods generation. But now, in the new millennium, they have become a mystery. Why has their teenage son moved in with the aggressively Republican family next door? Why has Walter, once an environmental lawyer, taken a job working with Big Coal? Most startling of all, why has Patty, the perfect neighbor, turned into the local Fury? Patty and Walter Berglund are indelible characters, and their mistakes and joys, as they struggle to learn how to live in an ever more confusing world, have become touchstones of contemporary American reality.
We are still waiting for more information about whether we will be able to hold this event in person. However, we are also committed to continuing offering access virtually to Tuesday Night Book Club for all our new audiences! You can register now for Zoom access to the event. When you register you will be provided the meeting link to join the conversation. 


Please stay tuned for more details about an in-person location for this event when more information becomes available.